The Menu
In this darkly satiric thriller about conceptual dining, mockery is made both of foodies and society's growing obsession with the dramatically experiential. A group of wealthy culinary enthusiasts, snobby gastronomes, and famous experts are whisked by yacht to a private island where an unforgettable meal awaits them at a highly exclusive gourmet restaurant. There, they expect not to just eat, but attend a veritable drama (only this one will include unexpected audience participation).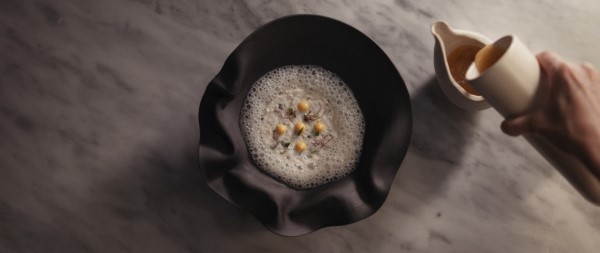 Gradually, as each course is presented, what is really in store for them from their obsessively controlling epicurean chef (Ralph Fiennes), his scary female maître d', and cultishly loyal and obedient kitchen staff is revealed.
Only unpretentious Margot Mills (Anya Taylor-Joy), an extremely unimpressed escort plus one, might be able to interfere with Chef's macabrely planned and executed menu.
In daylight scenes the picture is very sharp but because of the low-level soft lighting of the restaurant, images can sometimes be rather soft, though always well-detailed. Contrast is good so there are deep blacks and bright whites to the servers' uniforms. Most shots are dominated by tasteful tones of blue and grey in the decor and the aprons. But the wines and intertitle food-porn shots illustrating each dish are richly colorful. Wide-ranging skin tones are exceedingly natural.
The bassy, utterly immersive soundtrack has almost nonstop electronic and orchestral music surging around from all channels, echoing back and forth behind you, and growing more intense throughout. But it's all well separated so that you can still taste individual ingredient instruments and by the climactic end it seems as if you're in the middle of an overwhelming orchestra.
Effects are used comically and aggressively to add to dramatic tension, as in each of Chef's unexpected, commanding claps to get attention before pronouncing the theme of the next course — all illustrated with embarrassing confessional explanations — getting louder and therefor ever more startling. Doors opening suddenly, an explosive gunshot, and an eerily echoing voice from the kitchen are unnerving, while the militaristic simultaneous chorus of "Yes Chef!" by the staff are virtual slaps.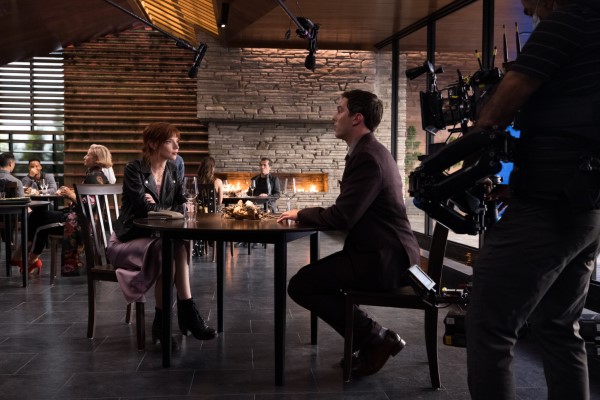 Like the subject of The Menu, its soundtrack is all about the heightened experience. Dialog, such as "This wine has hints of oak, tobacco, longing, and regret," are nonetheless clear.
Extras include a featurette with director Mark Mylod describing the story and preparation of food by renowned French chef Dominique Crenn, followed by crew and cast explaining the look and characters of the film. Three deleted scenes add background to characters. A digital copy is also included.
Blu-ray
STUDIO: Disney and 20th Century Studios, 2022
ASPECT RATIO: 2.35:1
AUDIO: DTS-HD Master Audio 5.1
LENGTH: 106 mins.
MPAA RATING: R
DIRECTOR: Mark Mylod
STARRING: Ralph Fiennes, Anya Taylor-Joy, Nicholas Hoult, Hong Chau, Janet McTeer, John Leguizamo, Paul Adelstein