Sharp Announces Availability of Aquos Quattron+ Series TVs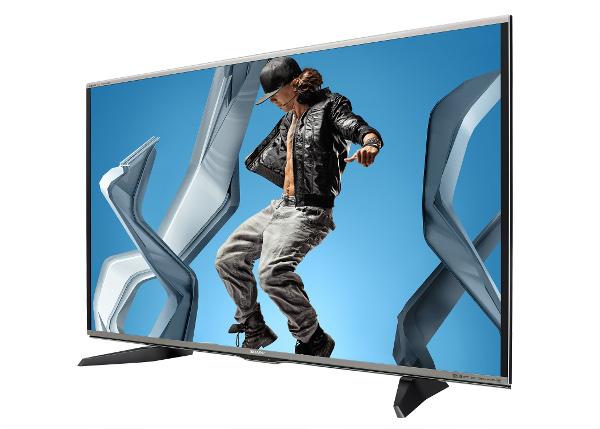 Sharp has announced the nationwide availability of its
Aquos Quattron+ series of televisions it unveiled at the 2014 International CES in January.
Q+ models accept native 4K signals and incorporate proprietary Revelation technology, which divides each subpixel in the display to create 10 million more subpixels than a standard 1080p HDTV for a playback resolution between standard HD and Ultra HD.
Two Q+ series models are currently available in Sharp's SQ line: the 60-inch LC-60SQ15U ($2,000) and the 70-inch LC-70SQ15U ($2,700). Three models in the flagship UQ line are scheduled to arrive in stores in mid-March: the 60-inch LC-60UQ17U ($2,500), the 70-inch LC-70UQ17U ($3,300), and the 80-inch LC-80UQ17U ($6,000). Features offered in UQ models include THX certification, a brushed aluminum bezel, active 3D with two pairs of glasses, Bluetooth audio, and a 35-watt sound system.
The company says Q+ TVs are priced significantly lower than 4K/Ultra HD sets because they are built using a 1080p panel. A video about Q+ technology is available at sharpusa.com.
All Q+ TVs include Sharp's new SmartCentral 3.0 platform built around a smart guide that integrates cable, satellite, and streaming channels and enables searching by title, genre, time, and popularity. The platform helps viewers discover new content by providing recommendations based on preferences and comes pre-loaded with apps for Netflix, Hulu Plus, Vudu, YouTube, Pandora, Rhapsody, and Facebook.
A free SmartCentral 3.0 mobile app enables viewers to use iOS and Android devices as remote controls and connect to the TV for sharing pictures, videos, and music. Q+ TVs are also equipped with a built-in Internet browser and a split screen mode for watching TV while simultaneously browsing the Web.