Star Wars Saga Blus Coming in September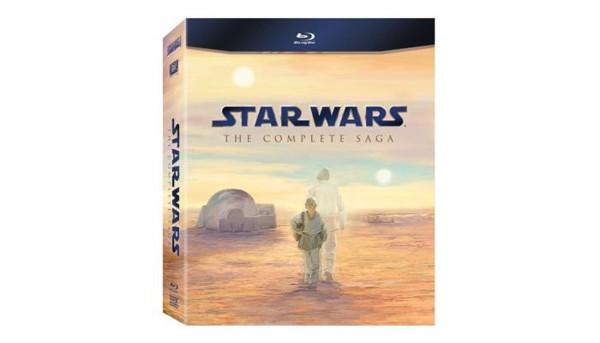 The Blu-ray release of
Star Wars: The Complete Saga
is coming September 16, 2011 in the U.S. and four days earlier internationally. LucasFilm made the announcement this week, on May 4, Star Wars Day.
The versions used will be the ones released theatrically in 1997 and restored for the 2004 DVD release, George Lucas told The New York Times. The press release does not list resolution but we're guessing it's 1080p. The audio codec is listed as "6.1 DTS Surround Sound." It is not known whether that's DTS-HD Master Audio or lossy DTS 5.1. However, Fox has supported Master Audio in many other BD releases.
The nine-disc release will include all six episodes as well as 40 hours of special features. While some of these date back as far as 1977, there are at least three new ones: Star Warriors, a tribute to costume enthusiasts; A Conversation with the Master: The Empire Strikes Back 30 Years Later, interviews with the principals; and Star Wars Spoof, a collection of parodies.
See maythe4th.starwars.com and The New York Times.
Months before it hits the street, the release is already attracting comment and criticism. See Amazon user reviews. (Enter at your own risk.)
LATEST VIDEO
WHERE TECHNOLOGY BECOMES ENTERTAINMENT