Top Gun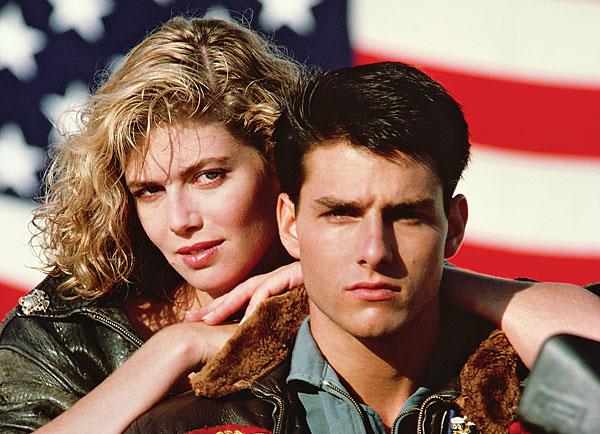 This new 3D version performs exceptionally well for a film that's more than a quarter-century old and in contrast to current benchmark 3D releases. It sports remarkably good depth of field and dimensionality with no ghost tracers or halo effects that can be so problematic with 3D conversions. Pixilated film grain is still apparent but not to an overly distracting degree. The 2D version is essentially the same HD transfer from five years ago, which at that time was good and adequate but now pales in comparison to current standards of digital remastering.
The two primary surround mixes from the previous editions are featured here: the DTS-HD Master Audio 6.1 and the Dolby TrueHD 5.1. Be aware that if you play the disc straight from the main menu, the sound will automatically defer to the Dolby TrueHD 5.1. Once I realized this, I switched over to the DTS-HD 6.1 lossless audio. This, too, made all the difference. Ah, there's the Top Gun I remember! I watched both versions, and the DTS-HD Master Audio 6.1 is the clear winner and incidentally is the audio mix I'll be rating in this review.
The extras are also imported from the previously issued Blu-rays, and it's a veritable cornucopia of bonus material. There's the audio commentary with the filmmakers and technical advisors, the excellent six-part retrospective documentary, multi-angle storyboards, music videos, trailers, TV spots, featurettes, and inter- views. It's one of the fullest supplemental material packages offered but, again, nothing exclusively new.
While excellent, if you own any of the previous versions of Top Gun on Blu-ray, this current and hopefully final upgrade is really only worth getting if you have a die-hard penchant for 3D home viewing.
Blu-Ray 3D
Studio: Paramount, 1986
Aspect Ratio: 2.35:1
Audio Format: Dolby TrueHD 5.1, DTS-HD Master Audio 6.1
Length: 109 mins.
MPAA Rating: PG
Director: Tony Scott
Starring: Tom Cruise, Val Kilmer, Kelly McGillis
I was a senior in high school when Top Gun came out in 1986. After that, every guy in my class, including myself, wanted to be Tom Cruise. He just epitomized coolness in a way that transcended even his iconic turn in Risky Business. Our Navy recruitment officer was extremely happy that year because enlistment was at an all-time high. No, they didn't ensnare me, thankfully. My admiration for Mr. Cruise and this film went only as far as the box office and not swabbing decks on some aircraft carrier. But I remember we drove an extra 20 miles out of our way to see Top Gun at a brand-new theater that was the first in the state equipped for THX sound. And it made all the difference.