Your Digital TV To-Do List
How time flies. It seems like we've been talking about the transition to digital terrestrial television broadcasting forever—waiting for stations to light up the transmitters, watching as more and more high-definition programming appeared on our TV screens, and shopping for a new flat-screen HDTV for our family rooms.
Way back in 1997, digital TV broadcasting was indeed rocket science to the average consumer. Some experts weren't even clear on how it would work at first. TV stations fired up transmitters and wondered if anyone was watching. Control-room operators scratched their heads in bewilderment as surround sound audio channel assignments got screwed up, sometimes with hilarious results.
Members of the bleeding-edge home theater community spent hours trying to get balky, first-generation set-top boxes to pick up signals from indoor and outdoor antennas. Others searched for D-VHS recorders so they could record the few HD programs available for later viewing (and posterity).
Prominent industry figures pointed fingers at each other when the Advanced Television Systems Committee (ATSC) system, adopted for DTV broadcasting in the U.S., didn't quite work as planned. The Federal Communications Commission (FCC) told major network TV stations in the top 10 markets to get with the program. When several of them dragged their feet, the FCC slapped those stations hard on the wrist.
Through it all, the general public steadfastly remained in a state of blissful ignorance, unaware that their beloved analog-only (NTSC) TV set might soon become a museum piece, not to mention a boat anchor. Perhaps that wasn't surprising, with more than 85 percent of all U.S. TV homes wired up to cable or direct broadcast satellite TV services. Many if not most of these viewers already have a set-top box of some kind from their cable or satellite provider that converts digital broadcasts to analog. To them, rooftop TV antennas and rabbit ears were relics from the past, like hand-cranked clothes washers.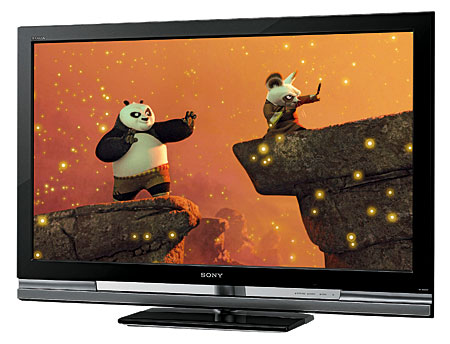 It took a few years longer than expected, but eventually, every full-power TV station across the country (and a few low-power and Class A stations, too) got their digital transmitters up and running. Those smart guys who developed the first-generation ATSC receivers went back to the drawing board and kept refining their designs.
Digital tuners started to appear in TV sets, despite initial opposition from the Consumer Electronics Association (CEA) and TV manufacturers. More live and filmed TV programs were converted to HD picture formats. And those guys in the control room (with some help from Dolby) eventually figured out how to correctly switch multi-channel surround audio.
TV manufacturers made the switch to HDTV screens in a hurry, driven by pent-up demand for high-quality TV content and falling prices. The original deadline for switching off analog—January 1, 2007—went by the wayside as Congress worried about crowds of enraged TV viewers descending on Capitol Hill with pitchforks and torches. They eventually extended it out two more years—and carefully selected the switch-off date to fall after the 2009 Super Bowl.
What a Difference a Decade Makes
Today, more than 10 years after the first lonely DTV pioneers started broadcasting in Raleigh, North Carolina (WRAL), and Dallas, Texas (WFAA), digital television is a done deal. All TVs manufactured after July of 2007 have built-in ATSC tuners. Even portable DTV sets are now coming to market.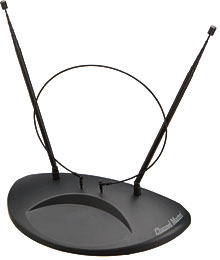 ATSC receivers are up to Generation 6 and are so good at handling multipath and weak signals that they can receive DTV broadcasts where analog won't come through. Low-cost DTV converter boxes (an idea that manufacturers once derided) are now widely available to help viewers salvage older analog TVs, and the government's DTV converter box program is in full swing.
HDTV programming continues to grow. When game shows (Wheel of Fortune and Jeopardy!) talk shows (The Oprah Winfrey Show and The Ellen DeGeneres Show), morning shows (The Today Show and Good Morning America), and gossip/celebrity shows (The Insider) are broadcast in high definition, you know it's a mainstream format.
TV stations are now installing their backup transmitters and antenna systems. Some stations are also giving their staff crash courses in digital TV, including digital video encoding and electronic program guide information.
Antenna manufacturers are seeing a renaissance, with slow but sure growth in orders for antennas, preamplifiers, and related products. Some consumers, taken with the ample DTV channel and HDTV program selection in major TV markets, have downgraded their cable TV service or are considering dumping it altogether to save money.
If you are one of those early adopter go-getters and are already enjoying free, terrestrial digital TV and HDTV programming, congratulations. However, for the rest of us, it's time to get in high gear and take care of business—time is running out!
Even if you get your DTV programming through cable or a satellite dish, it's always a good idea to have a backup. Cable and satellite services are centralized program distribution systems (one serving many). Terrestrial broadcast stations, on the other hand, fall into the many-serving-one model. What if your cable service kicks out? What if bad weather knocks your dish down or ices it up?
As for DTV channel selection, you may be surprised. Thanks to multicasting of digital TV programs, some markets already have 30 or more different channels of DTV programming to watch. That includes several handy 24/7 weather channels, dedicated sports channels, and (unfortunately) more home shopping channels. To each his own.