Woodstock at 50: Back to the Garden Page 2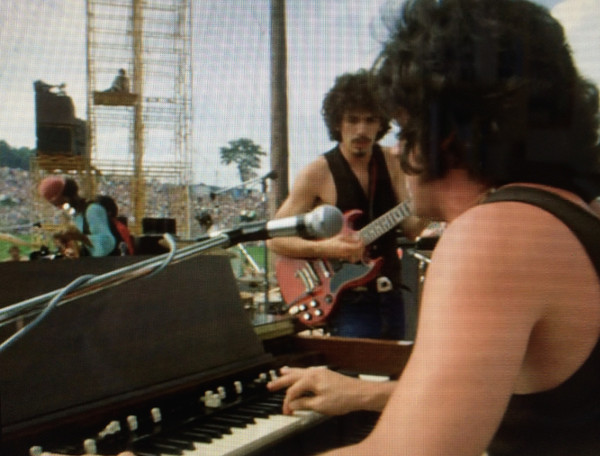 Mettler: Gregg, many people continue to cite Santana's "Soul Sacrifice" as one of the hands-down best performances at Woodstock, myself included. Would you still agree with that?
Rolie: "Soul Sacrifice" is when it really came together for us, yeah. We were kind of struggling through tuning problems — you know, everybody had problems. But that's when it was coming together. We were supposed to play hours later [on Saturday, August 16], but they threw it on us: "Well, you guys are here, and you're going on now [at 2 p.m.]." Well, whoa, okay! So we did. Of course, we wanted to play well. The only thing to do was to focus on the playing. Santana was the kind of band where Carlos would play with his back to the audience half the time, and we'd play to each other like a jazz band.
And we played that hard every time we played, so that wasn't unique. When we practiced, it was the same thing. There was no kidding around. Songs evolve, and the height for a player was about the soloing. I've heard Santana music described as jazz, guitar, B3, and Latin percussion put together. (chuckles) No matter what you call it, when you hear it, it's unmistakable what it is, and who it is.
Mettler: Tom, The Grateful Dead didn't make the final cut of the original movie for various reasons — although there is one scene of dialog with Jerry Garcia that did make it into the film. You still had a good time performing, regardless of all the hassles you had to face, right?
Constanten: Strange to say, I had a pretty good time of it. I could hear myself and my Hammond B3 pretty well that day, and the sightlines were good — which is important. I could see and hear the other guys, good old Jerry, over there, and then the drummers [Bill Kreutzmann and Mickey Hart]. Mickey had this cannon he would fire off in this certain spot in the set, so I knew when to duck. (pauses) I hope I didn't spoil the surprise for anyone.
When The Grateful Dead played, there were problems with the electricity and the grounding. [The Dead's set was ultimately cut short due to the amps overloading onstage.] The guitar players [Garcia, Bob Weir, and bassist Phil Lesh] were getting shocked with the strings. I was behind the Hammond B3 organ and that wasn't my problem, but it certainly did dampen the atmosphere in a way. The sheer weight of our equipment at the time — it wasn't quite The Wall of Sound yet, but it was heavy. They couldn't fit it onstage in the usual way. The way they had it set up was on this Lazy Susan that would spin around for the next act so they could play. Well, we were so heavy that the Lazy Susan was too lazy, and couldn't get us up. (MM laughs) Meanwhile, we were feeling the stage sort of moving, which gave us a little apprehensive edge to everything.
But "Dark Star" and "Turn on Your Love Light" were both there. I look upon the performances of those pieces then as one single continuum. "Dark Star" was a piece we didn't so much begin and end as we entered it in progress, you know? It was free and flowing and different every time. "Love Light" was much the same, although there were certain stations of the tune where Pigpen [organist/vocalist Ron "Pigpen" McKernan] would be sure to stop and do this, that, or the other, but he got pretty free and loose also. [The Grateful Dead do appear in the bonus material on the 2014 Woodstock Blu-ray and on Disc 5 on Rhino's 10CD Woodstock – Back to the Garden – 50th Anniversary Experience box-set collection.]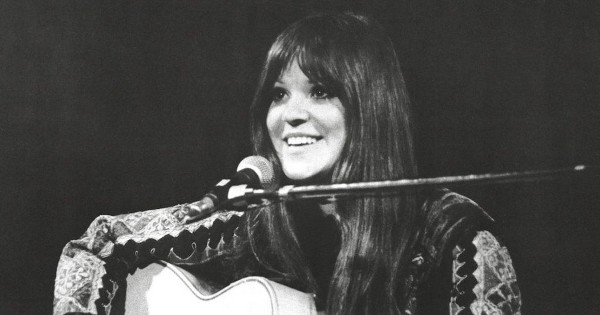 Melanie: It started to rain [on Friday night] and I thought, "Ahhh, people are going to go home now. It's over!" But then I hear the announcer — I think it was Wavy Gravy — saying the Hog Farm was passing out candles, and you should light the candles and hold them high to stop the rain, or something. I wasn't really hearing it, but I absorbed it. That's what came out in the song I wrote after Woodstock, "Candles in the Rain." ["Lay Down (Candles in the Rain)" was released as a single in March 1970, and it reached No. 6 on the Billboard Hot 100 Singles chart.]
It looked like fireflies out there, coming closer and closer. It was this powerful image. When I went onstage, I had an out-of-body experience. Yeah, I wasn't there. I finally came back to myself, and sensed that I was safe and was gonna sing my ass off (laughs). They liked me, and it was okay, and I sang a whole set. Playing "Birthday of the Sun" — it was spontaneous. I had just written that song. No one had heard it before. It was probably the only performance that ever went out publicly. After I was done, I was flying! "What was that?" It was an incredible flow of humanity toward me, and I had never experienced anything quite like it. Before that day, I don't think I had ever sung for more than 500 people, ever. It was just me and a guitar out there.
Mettler: Mike, what was it like being a Woodstock attendee? Give me the good, the bad, and the ugly.
Mike Greenblatt (author of Woodstock 50th Anniversary: Back to Yasgur's Farm : We had no idea what to expect. We weren't even going to go, as Led Zeppelin was playing down the shore [at the Asbury Park Convention Hall in Asbury Park, New Jersey, on August 16, 1969]. But the constant ads on the radio made us realize this was a once-in-a-lifetime shot to see practically every single one of our favorite bands on the same stage in the same weekend. We bought our tickets at The Last Straw, a headshop in Bloomfield, New Jersey — $17.50 for all three days.
We went a day early, planning to camp out. Thursday, Friday, and Saturday were idyllic, but we never made it back to the car for four straight days where our tent, towels, blankets, sleeping bags, water, food, pot, and books were. I mean, did we really think we were gonna read? Sunday, the monsoon came. I was heavily tripping, and my friend Neil left to find a phone booth, so I was left alone for the three hours with no music in a heavy downpour — and I started to get paranoid. I couldn't leave, because Neil would never find me. So, I stood there and stared at the kaleidoscopic, carnivalesque psychedelic tableau that I was trapped right in the middle of.
Mettler: Who was your favorite band or artist you saw at Woodstock, and what did you think of the soundtrack and film that both came out in 1970?
Greenblatt: My favorite performance had to be Sly & The Family Stone [who played from 3:30-4:20 a.m. on Sunday, August 17, 1969]. I had never, in my limited experience, ever heard such joyousness as we shouted, "Higher!" and threw up the peace sign. I also had to pee so bad that I found an empty bottle on the ground. I relieved myself, and even made a joke to my neighbors about "taking a leak on the Sly."
I resisted the soundtrack and movie for years, although I cannot say why. I realize now that the film is groundbreaking in so many ways. Its pioneering use of split-screen for one, and how it truly captured the spirit of the weekend, what with the interviews with police at the perimeter — but not within — the festival who all said how well-behaved we were.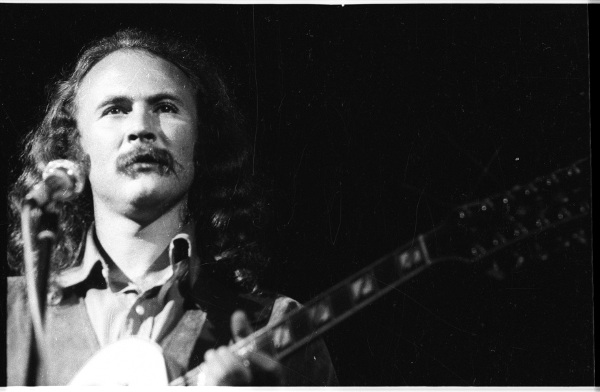 Mettler: A lot of songs have been written about Woodstock, probably none more revered than Joni Mitchell's April 1970-released "Woodstock" — and she wasn't even there! Now, I absolutely love the CSNY version that's in the end credits of the movie, but that being said, I think Ninet Tayeb's new, 2019 version of "Woodstock" is one of the best I've ever heard, and seen. [You can view it right here.]
Ninet, you were born in Israel, but are now spending more and more time performing in the United States. When did you first hear the song "Woodstock," and what did it mean to you?
Ninet Tayeb (ethereal, emotive here-and-now vocalist): I heard "Woodstock" for the first time a few years ago, but didn't take the time to dive deep into it until fairly recently, since we were supposed to perform it at Woodstock 50 — but that event got canceled, as you know. I had read an article about why Joni Mitchell wrote this song, and it was just so fascinating to me, especially when I found out she wasn't there. I said, "Okay, we have to do this song! We really have to make something of it!"
Joseph E-Shine, who's the MD [music director] and producer of this song, had a great idea to make this version more upbeat, and more rock & roll. At first, I was so afraid. I wasn't sure if we should touch this legendary song by Joni Mitchell because she's just so untouchable, you know? But I decided I wanted to give my take on it, and make it my own. And that helped a lot, because we were very free while we were working on it — and this is what came out of it. I wanted to be there at Woodstock 50 so bad, so I'm feeling the lyrics from the bottom of my heart.
Mettler: I think the American phrase for it would be to call your version a "balls-out rocker." There's nothing held back here. By the time you get to that point at 3:21 into it and you do that extended howl and octave-jump on the word "garden," you just take the song into another stratosphere. Nothing remains still, and I almost feel sorry for that microphone in your hand in the video, because it looks like you're practically strangling it.
Tayeb: (chuckles heartily) Okay, that's nice to hear! I'm so happy you noticed all that detail about the song, and that's exactly where we wanted to take it. You can see my aggressions there, and how I poured myself into it.
Mettler: Is there one line in the song that's the most meaningful to you? It's hard to pick just one, but my favorite is, "I'm gonna try and get my soul free." I feel like that line says so many things, especially today, with so many people having to fight for their personal freedom like I know you have to do yourself, every day.
Tayeb (screams): Oh my God — that's exactly the line I was going to say! Ooh, I got the chills! That line says so much. The whole song is like a laser to me — it's a spot of light, because it's so powerful. Wow, I can't believe you just said that!
And that's what I hope you hear, because when I sing, I have to sing something I feel really, really connected to. Every line that's written in this song — I took it from a place in my heart I didn't even know existed before I did it. It's almost like it came from another dimension. That's what I feel when I sing this song.
Mettler: Okay, let's project to the 100-year anniversary. What will people be saying about Woodstock in 2069, and beyond?
Constanten: People are going to look at the music more and the mud less. (both laugh) That's how it works. It's wonderful when the light shines down through the years. And it's a wonderful thing to share that light with those who will come to it in the future.
Melanie: Oh, the mythologizing will continue. It will be bigger than life. God Almighty might have been there for all I know. (laughs) It was astounding because people just did it. It was almost a silent calling, like Close Encounters of the Third Kind! It was like somewhere in dreams and people's subconscious. They knew they had to go. They were being called.
Rolie: It is an ongoing saga of a phenomenon that has never been repeated, and I don't think it ever will be. It's kind of like the land rush in Oklahoma — they're never gonna do that again either, you know? (laughs) It's always going to be a point of history that 500,000 people got together, listened to music, and didn't harm each other. Wow. You know? It happened.
Lang: It seems to be something rather eternal. It always represents that moment where people are shown at their best, given the possibility in the world where people relate to each other with that level of respect, in that kind of community. That's why it's so enduring and why it endures, really. I think it has to do with allowing the human spirit to shine through and create an environment where people can be at their best.
The interesting thing is, anyone I meet from that era — and I get recognized at film festivals, pretty much consistently — every one of them says it was life-changing for them. And I think it was life-changing in the sense of possibility, and a way to feel more open to each other. Kids pick up on that too. They look at it as a moment where they wished they could have that experience.
Most of the people who played that weekend were of the same cultural sphere as the audience. It really was the thing where the audience was the star. And it was something that the artists were striving for, and talking about, writing about, and singing about. Everybody there really felt that.