This Week in Music, June 18, 2013: Celebrating album cover art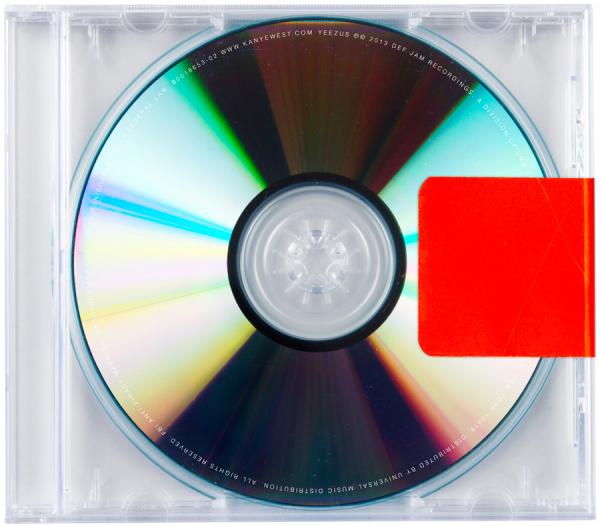 What you are looking at above is the "cover art" for Kanye West's new album, Yeezus (Roc-a-Fella/Def Jam). In fact, there's no cover or CD booklet at all, just a sticker on the back of the package with the track listing. This dovetails nicely with Kanye's mysterious anti-campaign for the album's release today. He did perform "Black Skinhead" and "New Slaves" on Saturday Night Live in May, and if those hard-hitting, industrial-sounding tracks are any indication, then Yeezus could be a wowzer.
Still, I can't stop thinking about that "cover art" and, paradoxically, how much it reminds me of this:
What you are looking at now is the cover of XTC's 1978 album Go 2. Take a moment to read it, if you've never seen it before. It may seem like another anti-cover, but it's actually a clever essay written and executed by the groundbreaking album-design team of the '70s, Hipgnosis.
Hardcore devotees of the LP may see no cleverness in Yeezus, citing it instead as further evidence of the decline of artwork in the CD-cum-digital age. But surprise! This happens to be an interesting week for album covers.
For example, in another creative use of type, there's this:
Those aren't just random words. They're the lyrics of the title track of Still Fighting the War (Music Road), the new album by singer/songwriter Slaid Cleaves, and they begin as follows:
Hard times coming home now, can't get your feet on the ground
Got some issues, and no one wants you around
Barely sleeping, and you can't get through to the VA on the phone
No one's hiring, and no one wants to give you a loan
And everyone else is carrying on just like they've always done before
You've been home for a coupla years now, buddy, but you're still fighting the war
Credit for the cover's art direction goes to sisters Sarah and Shauna Dodds, proprietors of the Austin-based Backstage Design Studio. Last year, their work on Reckless Kelly's Good Luck & True Love earned them a Grammy nomination for Best Recording Package.
Nineteen more album covers this week can be sorted into four tried-and-true approaches. . . .