The VCR Is Dead (and you thought it died years ago)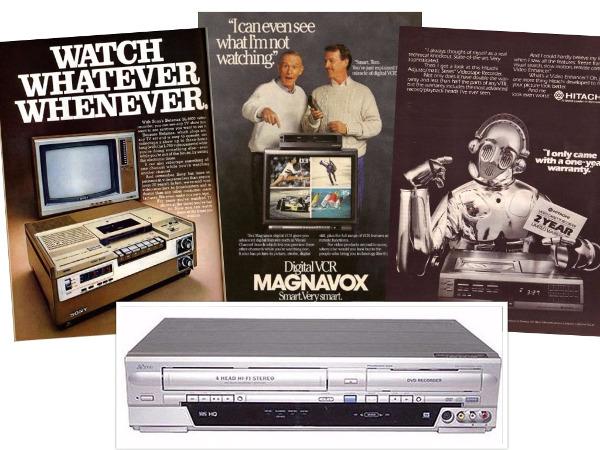 True, the VCR has been effectively dead for years but that didn't stop Japan-based Funai Electric from selling more than 750,000 VHS machines last year. Where they sold 'em and who bought 'em is an interesting question but none of that matters anymore as this surprising vestige of the past comes to an end.
Funai announced last week that it would stop producing the VHS videocassette recorder by the end of July, according to the Japanese financial newspaper Nikkei. The report cited declining sales (really?) and difficulty procuring parts needed to build the product that redefined home entertainment in the mid to late '70s. The company sold VCRs under the Sanyo brand in North America for almost 30 years.
That VCRs are still being made 41 years after Sony unveiled the Betamax (JVC introduced the VHS format in 1976) is a testament to the power of a product category that changed the course of entertainment history, making it possible to record or "time shift" TV programs for later viewing. Before the VCR, we were beholden to broadcast schedules: If you wanted to catch John Belushi on Saturday Night Live you had to stay up to 11:30 p.m. and tune to Channel 4. If you wanted to see Jaws or One Flew Over the Cuckoo's Nest (two 1975 blockbusters) you had to go to a movie theater. Hopelessly quaint in the Age of Netflix!
Now that the VCR's long, slow demise is officially over, it's time to gather those special VHS tapes you have stowed away and bring them—and the irreplaceable memories they hold—into the digital age.
Last December Sony announced that it would stop making Betamax tapes even though most of us had no idea they were still in production. In March, the last Betamax tape rolled off the assembly line.
Do you still have a VCR? Is it hooked up? See John Sciacca's new blog for an amusing take on hoarding obsolete electronics gear.