Training Day: Your Guide To Home Theater Education Page 2
Basic Residential Boot Camp focuses on the knowledge and skills required to properly install low-voltage systems in the home, including the fundamentals of cables and connectors, distributed audio and video systems, and residential codes and standards. The Advanced Home Theater Boot Camp focuses squarely on installation and is designed to provide the skills necessary to properly install, set up, and calibrate a typical home theater system. "This is a great course for the do-it-yourselfer who has a working knowledge of home theater," Gardner says. "We jump right in and talk about audio and video technologies, components, and amplifier power and then move on to theater layout, speaker configuration, viewing distance, projector location, lens shift, and all those kinds of things. Students actually load the rack, hang a projector and flat-panel TV, and then fire everything up. They leave with a solid understanding of why industry standards for home cinema setup and configuration are so important."
Basic and Advanced Boot Camp workshops cost $750 and $850 for CEDIA members and $850 and $950 for non-members, respectively; an extensive Participant Guide is included. Fall sessions for 2011 are scheduled for October 17–19 (Basic) and 20–22 (Advanced), and there are discounts for early registration.
Ultimate Training
Once you've got your home theater sea legs, it's time to explore the finer points of audio and video performance and learn what it takes to achieve home theater nirvana. Here are three outstanding training programs to consider.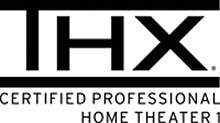 THX
(THX.com)
THX as we know it today was born out of the pioneering THX Cinema Certification program, launched in 1983 for the release of Star Wars: Episode VI—Return of the Jedi to ensure a sonic experience that matched the intentions of the mixing engineer. THX has expanded its mission over the years to include the certification of home theater products and has been offering specialized workshops since the early 1990s. Even though THX classes are no longer held at the fabled Skywalker Ranch in Northern California, headquarters for Lucasfilm and Skywalker Sound, the THX training program remains one of the industry's most sought after. Four classes are offered throughout the year at locations around the world: THX Home Theater Level 1 (one day, $500) and Level 2 (two days, $1,200), and THX Video Calibration Level 1 (one day, $599) and Level 2 (two days, $1,599). If you take the video classes back to back, you'll save $200. Check the Training Events section of the THX Website under the Professional tab for a list of upcoming workshops.
"We provide a lot of practical knowledge in Home Theater Level 1, but the real takeaway is the answer to the question: 'Why on earth would you want to go through so much trouble to get it right?'" explains John Dahl, THX's director of education. "Throughout the class, we give examples from a system perspective of how everything adds together to create a more involving, satisfying experience."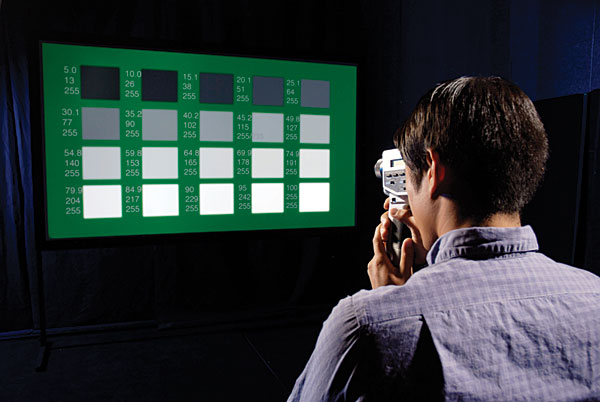 Home Theater Level 2 is more hands on: "It's 'Let's do a home theater,' and we step through the whole project," Dahl says. "We take each of the topics introduced in the last couple hours of Level 1 and build exercises around them. For example, we'll put up dipole, bipole, and direct-radiating surround speakers and listen to them." Participants also get hands-on time with a real-time analyzer (RTA) to measure room frequency response and learn how to use a meter to read test voltages and test speaker phase and impedance."
Video Calibration Level 1 is an introduction to video calibration and what it takes to get a good basic picture. "Our video lab has 16 video displays with no more than two or three people to a display," Dahl says, noting that the session includes two to three hours of handson training. "We draw on different kinds of test material and have lots of different generators and measurement devices—it's a complete immersion in actually doing the calibration." Video Calibration Level 2 is an extension of Level 1 and is all hands-on.
To become a THX-Certified Professional Calibrator, you have to submit 10 calibrations that meet THX's approval and take an online test with more than 100 questions.
Imaging Science Foundation
(ISF, imagingscience.com)
ISF was started by video hobbyist Joel Silver in 1994 with the intent of bringing professional practices and features to consumer television in what was then a David-and-Goliath effort to raise awareness of poor industry practices and produce the best possible image for end users. In those early days, ISF focused on crème-de-la-crème projectors from the likes of Runco and Vidikron. Since then, ISF-certified calibration controls have been built into nearly 20 million TVs worldwide, including models from mainstream brands like LG, Mitsubishi, and Panasonic. There are more than 5,000 ISF-certified calibrators around the globe, including 600 who work for Best Buy. "Our mission is threefold: 1) increase awareness of what image quality is supposed to be; 2) work with manufacturers to build tools into TV sets; and 3) build a workforce that uses professional practices in people's homes to match the picture to the room and the gear they own," Silver explains. "And it's one of these things where there's no substitute for on-site calibration. Like a custom kitchen or custom suit, you can't make that in a factory to fit a specific room or body."
ISF offers a comprehensive and rigorous three-day video calibration certification course ($1,800) that prepares attendees for written and oral exams. When you pass the exams, you get a certificate and are offered a listing in ISF's dealer locator with a link to your Website. The course delivers in-depth instruction on dozens of technical subjects—from Color Primaries and Color Space, White-Level Optimization, Aspect Ratios, Human Factors vs. Measurements, etc. It also teaches ISF's step-by-step calibration process through hands-on training. Courses are held throughout the year in different locations. Next up: November 15–17 in Boca Raton, Florida.
Home Acoustics Alliance
(HAA, homeacoustics.net)
Longtime audio guru Gerry Lemay started HAA with the goal of building a network of like-minded people who are dedicated to improving the quality of audio reproduction in the home. Says Lemay: "After 10 years and working very hard—and we've had thousands of people through our training—we continue to work on conquering the biggest roadblock to creating great sound in a home: Creating a sense of inspiration in end users and helping them understand how dramatic the improvement can be when they actually set a system up properly."
HAA offers three programs, starting with the new one-day TurboCal class ($399), which provides step-by-step instruction on how to perform a home theater audio calibration in about two hours. To facilitate the calibration process, HAA partnered with SpectraCal to create the companion AVPro TurboCal software (available at homeacoustics.net for $999 with a discount if you take the class). Next is an intensive three-day training program aimed at enthusiasts, divided into the one-day Level I seminar ($699), which covers theory and advanced acoustical analysis, and the two-day Level II workshop ($1,399), which teaches students how to design and calibrate a high-performance audio system, operate measurement tools, and listen critically. Students also undergo extensive listening training and learn about speaker placement, subwoofer calibration, listener placement, and acoustical treatment. You can opt to take Level I training by itself, but TurboCal and Level I are prerequisites for the Level II workshop.
TurboCal is also offered through the Pro Audio Calibration Workshops organized by SpectraCal, the company known for its videooptimization software and Pro Video Monitor training classes. Visit spectracal.com and click on Business and then Training/HAA for a course schedule. Upcoming dates include October 12 in Los Angeles and October 20 in Denver.
Other Resources:
Home Technology Specialists of America
(HTSA, htsa.com)
Started 15 years ago as the Home Theater Specialists of America, HTSA is a retail buying group that represents 61 custom retailers and integration specialists in major markets around the country. The group conducts technology seminars for member locations from time to time and offers an assortment of educational/informational materials and videos on its Website, including the "Guiltless Green Home Theater" story and companion time-lapse video featuring the "world's first solar-powered home theater." The video library has a number of manufacturer-specific shorts and some generic content, including a five-part 3DTV tutorial, presented by David Berman, director of training and public relations. A variety of content is also available at hdliving.com.
Home Controls
(homecontrols.com)
Home Controls is a national distributor of products and systems in nearly a dozen categories—including smart home systems, security, and video surveillance, and A/V distribution. It operates a dealer training program through its Residential Integrator School in San Diego. Although the program is aimed at dealers, anyone can sign up for the courses. Among the offerings are the two-day Design and Hands-On Technical Training Course ($595), which covers how to build a home automation system from the ground up, and the one-day Level II Programming
and Installation Course ($295), which offers hands-on installation training for a variety of subsystems, including automation and security, A/V, lighting, structured wiring, and HVAC. Discounts are available when you take more than one course.
Just Do It
With any luck, this guide has inspired you to further your home theater education and maybe even make a bold career move. Once you start down the path to higher education, there's no telling where it will lead. Whether you're considering a life change or you're just anxious to have that DIY theater room you've always dreamed of, there's no better time than now to get moving.