Tech to Make Guests Feel at Home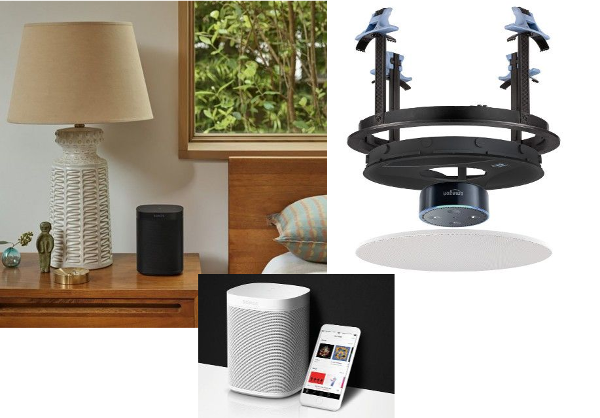 My company has installed whole-house, distributed audio systems since literally the day we opened our doors back in 1995, and over the years we've witnessed generational improvements in technology. Mostly gone are wall-mounted rotary volume controls, now replaced with smartphone app control. And "fixed" six-source/six-zone audio systems of the past have largely been replaced with scalable streaming systems that let you add more zones as needed.
While these are both positive changes, one thing that has been lost along the way is operational simplicity for guests who visit your home. Many modern systems require guests to connect to your home's wireless network, download an app, log into the system, and read instructions. The result is that guests can get left in the lurch when it comes to enjoying tunes during their stay.
Seeing that we run into this issue quite regularly on jobs, I put together some tips to help you make your home's tech more guest-friendly!
Guest Wi-Fi
Almost any wireless router worth its silicon will offer the ability to create a separate guest Wi-Fi network. This provides greater security for you by letting guests access the internet without also getting access to your home's regular network. You simply create a really obvious SSID (mine is "Sciacca Guest") along with an easy password (mine is "freewifi") to give to visitors so they can stay connected.
Volume Controls
You know what's great about volume controls? They're cheap, stupid-simple to figure out, and almost never break. Turn it up, turn it down, turn it off — you've now mastered the volume control! In homes where guests don't need a ton of options — like access to different music in different rooms — a basic receiver connected to a speaker selector and volume controls in guest rooms can be the perfect solution. Just set the receiver to play a cable TV music channel or connect a CD changer. You can also leave a mini-jack cable out to connect portable devices so guests can easily play their own music if they want.
Bluetooth
Although custom integrators are generally not fans of using Bluetooth for audio distribution, that technology can provide a simple guest listening solution. Just put a Bluetooth-enabled speaker in the room and guests can easily pair to it to hear their preferred tunes without bothering anyone else.
If you don't like the idea of speakers sitting out in a room, you could instead use a solution like Russound's MBX-AMP or Denon's HEOS Amp to power in-wall or in-ceiling speakers. These combine Bluetooth ease of use with the discreet look that many people want for speakers, and both components can be linked to a whole-house music system to give you and your guests more listening options.
Smart Speakers
Voice-enabled smart speakers are now cheap enough that they can be distributed throughout a home. In the case of the Amazon Echo Dot and Google Home Mini, they're also small enough that they can sit unobtrusively on a nightstand. A laminated card can be left that instructs guests to ask Alexa or Google to play music, as well as set alarms or inquire about the weather.
Origin Acoustics has taken Alexa integration to the next level with its Valet system, which conceals Echo Dots in the ceiling behind a custom designed mount that looks like a typical speaker grille. With inputs for up to four Dots and an ability to power up to four audio zones, the system's Valet AV850 amplifier automatically "wakes up" and plays music in a particular zone when you interact with a Dot. Company founder Jeremy Burkhardt likens the system to "a Star Trek crew member walking into the room and verbally addressing the computer."
Dedicated Controllers
What if you want a fully integrated entertainment and automation system like those available from Control4, Crestron, or Savant, but also want to spare guests the hassle of loading apps on their devices to operate it? In that situation, dedicated controllers can provide the perfect solution. Whether it's something simple like a hard-button keypad providing basic access to pre-selected playlists (pop, jazz, rock, classical) plus power on/off and volume up/down, or something more advanced, like touchscreen controls, dedicated controllers provide a five-star luxury experience by giving guests the ability to access an expanded range of home control features.
Another related option is to purchase an iPad or Android tablet for each guest room. By setting the tablet up with Wi-Fi access and pre-loading it with apps while removing any login passwords, all that your guests will need to do is simply wake it up and play.
In my next blog, I'll cover ways to make your home's video systems guest-friendly.
The Author
For the past 20 years, John Sciacca has worked as a custom installer in South Carolina. In his free time, he enjoys drinking craft beer and watching movies on his 7.2.6 surround system.