SVS SB-3000 Subwoofer Review Page 2
The 3000 Series app lets you adjust volume and set the low-pass filter, phase, polarity, and room gain compensation (a much-needed feature for rooms where the lowest frequencies get exaggerated). It also includes a parametric EQ (PEQ) with adjustments to set desired filter frequency (20-200Hz), increase or decrease the SPL (dB) of the filter band, and adjust filter bandwidth (Q factor) to tailor the sub's output to fit your room. There are also three user presets (Movie, Music, and Custom) to save settings for various listening scenarios that can be changed on the fly from within the app.
My reference system includes four subwoofers that I've calibrated using a miniDSP digital room correction processor along with the Room EQ freeware software. For this review, however, I bypassed the miniDSP and connected the SB-3000 directly to my Anthem AVM-60 preamp/processor, placing it at the mid-point of my right sidewall—one of the better sub placement spots I've measured in my room.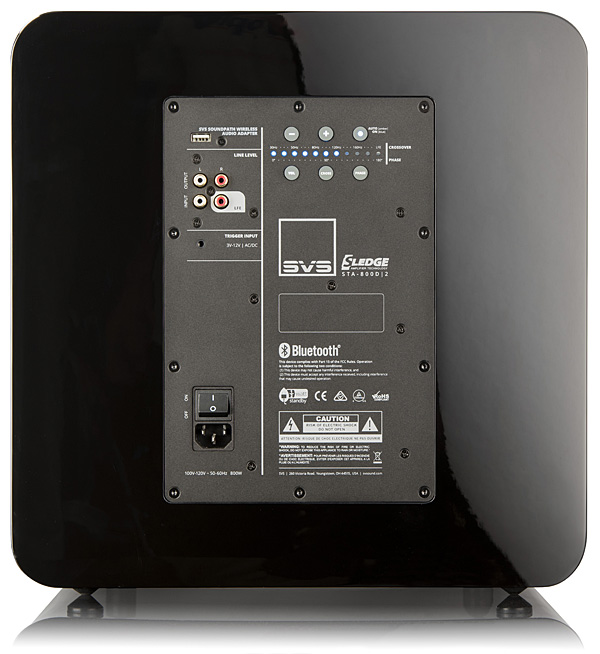 One benefit of the SB-3000's smaller enclosure compared with some of the company's other models is that it can fit almost anywhere in a room and blend in with the environment. To that end, my wife commented on how "pretty" the sub was, and wondered why all of our other subs couldn't be this small? (I smiled and pretended that I didn't hear her.) To put the SB-3000's size in perspective, its cabinet dimensions are 39 percent smaller than the company's SB-4000 model, and a whopping 53 percent smaller than its SB-16-Ultra.
Once installed, I calibrated the SB-3000's output using an SPL meter and lived with it in my system for about a week without doing any tweaking aside from running the volume around 3dB hot—my usual practice. Having lived with multiple subwoofers for years, I expected I would miss my regular setup, but I was surprised to find that unless I was standing up and moving around the room, that didn't prove to be the case with the SB-3000. Seated at my main listening position, everything sounded fantastic when watching TV programs and the occasional movie.
EQ Is Not Hard to Do
Since the SB-3000 doesn't provide any onboard auto-EQ, I broke out my UMIK-1 Omnidirectional USB microphone and RoomEQ Wizard during the second week of my evaluation. My idea was to use objective measurements to see how well the sub integrated with the room, and to attempt to fine-tune performance using its built-in PEQ feature. As expected, I measured a slight dip between 35 to 38Hz—something I was able to correct in less than five minutes using PEQ plus the 3000 Series app. All changes made in the app were recognized instantly, which made tweaking the sub's output an extremely simple process.
Looking at my measurements, what most shocked me was the sub's output from 16 Hz to 20Hz. One would expect that range to be anemic in a subwoofer of this size, but that wasn't the case at all with the SB-3000. The readings certainly matched what I was feeling when watching movies on Ultra HD Blu-ray such as Pacific Rim and Hacksaw Ridge, both of which have a reference-quality Dolby Atmos soundtrack with copious amounts of LFE. The Jaeger footfalls on Pacific Rim could be felt as well as heard, my subfloor resonating with each step from the giant robots.
Jumping to Hacksaw Ridge, I could also feel the impact that the 16-inch guns made when softening up the enemy before our boys stormed the battlefield. There was nothing anemic at all about the SB-3000's performance, which was characterized by extreme low-frequency extension, massive output, and precision on transients. At one point I had to check my wiring to make sure I had disconnected my other four subwoofers—it was that impressive!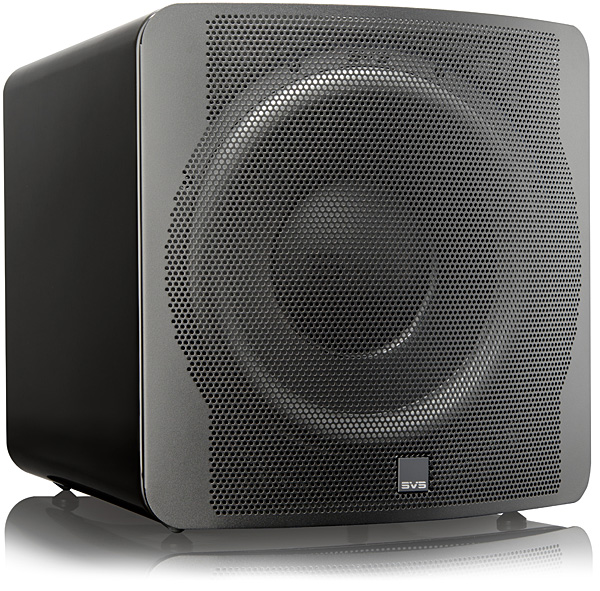 To prepare for Season 8 of Game of Thrones, I binge-watched Season 7 on Blu-ray to reacquaint myself with the land of Westeros. The Atmos soundtrack on these discs is fantastic and I love Ramin Djawadi's music score with its ample use of cellos. The SB-3000 blended perfectly with my M&K Sound S-150 speaker system: When Daenerys Targaryen led her dragons into battle in the final episode, I could feel every stroke of their wings, along with the impact of their fiery breath as they torched the poor souls on the ground.
The SB-3000 continued to impress when I switched to playing music. Being a sealed design, I expected the sub's performance to be well-suited for hi-fi use, and it turned out to be exactly that. Regina Spektor's song "Fidelity" has a kick-ass bassline that's hard-hitting and clean. With a lesser subwoofer, the notes might overhang and muddy up the sound. But even at reference levels, the SB-3000 didn't break a sweat—each bass note hit with power, precision, and speed.
Conclusion
When the SVS SB-3000 arrived, I first thought it would be a mismatch with my 5,000 cubic-foot home theater and I would be forced to evaluate it in my much smaller secondary system. Frankly, I couldn't have been more wrong. I was completely blown away by my experience with the SB-3000, which to me confirmed the company's claim that this is the best-performing subwoofer of its size.
At $999 for the black ash finish (and $1,099 for piano gloss black), the SB-3000 has no equal at its price. Add in the company's excellent configuration and control app and you have an absolute steal, regardless of the finish that you choose. At this price, in fact, I'd recommend you buy two of them. You will have zero regrets whatsoever.