SVS SB-1000 Pro and PB-1000 Pro Subwoofers Review Page 2
The subwoofer sweet spot in my den is clearly marked for the SB-3000 sub, so placement was easy. I disabled the room correction processing in the Denon AVR, set its subwoofer crossover at 80Hz, and then calibrated the output for both subs in that spot using the SVS control app so I could swap them out for comparison.
Out of the gate, I wanted to see how well each subwoofer integrated with my bookshelf speakers and whether further tweaking would be needed. Fortunately, it wasn't—the handoff from the satellites was seamless. Ported models typically extend a bit deeper and play a bit louder down low due to the tuning of the ports, and that was definitely the case here. I ran some frequency sweep test tones on my music server and, sure enough, the 20Hz output level of the PB-1000 Pro bested the SB-1000 Pro by about 8dB.
Performance
Last year Paramount finally issued a Blu-ray release of The Haunting, a movie with a reference-quality Dolby TrueHD 5.1 soundtrack that every bass-head I know loves. Things really come alive in Chapter 17 when the protagonist, Nell, is attacked by the evil spirit haunting the house, an action accompanied by prodigious thumps, rumbles, and bangs as she flees for her life. The SB-1000 held its own in this scene, but the PB-1000's ability to go a bit deeper and play louder definitely enhanced the experience with bass that displayed more prominence and heft plus an ability to slightly shake the subfloor.
Given the pandemic, few new movies appeared on disc in 2020. But Universal was able to get Greenland into theaters for a limited time early in the year, and it finally hit Blu-ray in December. This turned out to be an above-average disaster flick, with Gerrard Butler and Morena Baccarin starring as an estranged couple trying to save themselves and their young son from a planet-killing comet that's racing toward Earth. Their only hope of survival is to get to Greenland where a not-so- secret government installation that's hopefully fortified enough to save the human race is located. The Greenland disc's DTS-HD Master Audio 5.1 track makes robust use of the LFE channel, and whenever a comet fragment hit Earth, all hell broke loose. Both subs performed admirably in these scenes, but with the PB-1000 exhibiting a bit more bass weight than its sealed sibling.
Where the SB-1000 Pro really shows its chops is with music due to its linear 25Hz-80Hz response. (The PB-1000 Pro's ported design, in comparison, delivers more pronounced output in the 20-25Hz range, which lets the low-frequency effects in movie soundtracks hang in the air a bit longer.) Granted, I'm picking nits here and if I weren't comparing the two side by side, I may not have noticed a difference. Both subs sounded quick and punchy, and I could definitely see someone using either in a two-channel music system.
A good example of the SB-1000 Pro's musical competency could be heard on Norah Jones' debut album Come Away With Me. This album is now nearly 20 years old, but arguably her best as it offers a great mix of soul, pop, jazz, and country tunes. Her cover of Hank Williams' "Cold, Cold Heart" is still one of my favorite renditions of that tune due to its simple arrangement—just bass, piano, and Jones' silky-smooth voice. The bass sets the mood out of the gate and it's important for the subwoofer to convey it because most speakers can't dig deep enough to do the track justice. The SB-1000 Pro sub really shined here, rendering the bass in a tight, punchy manner and never overpowering the vocals or piano.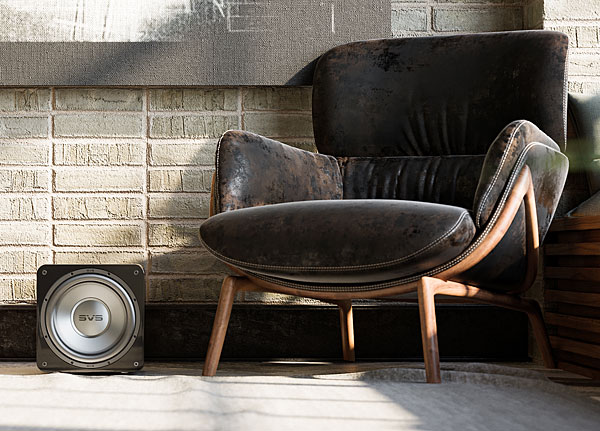 Conversely, I found that rap tracks such as The Beastie Boys' "Brass Monkey" sounded a bit more authentic with the PB-1000 Pro, which dug a bit deeper, and had bass decay that was a tad slower than its sealed counterpart. Listening to this track took me back to the late 1980s when we built custom subwoofers for our cars to share the bass with everyone within a quarter-mile distance. That bass typically sounded punchy and loud, at the slight expense of accuracy.
Conclusion
I enjoyed my time listening with the SVS SB-1000 and PB-1000 Pro subwoofers and would easily recommend either model to anyone looking to get good bass on a budget. The harder choice will come down to which one to go with. If you're a movie fan and don't have space constraints, go for the PB-1000 Pro and get that extra bit of extension. If space constraints or SAF is an issue, check out the SB-1000 Pro. The build quality of both is impeccable and getting to control them wirelessly using the best-in-class SVS app is a very impressive extra feature in an affordable, entry-level subwoofer.