Survey: What People Would Pay to Watch First-Run Movies at Home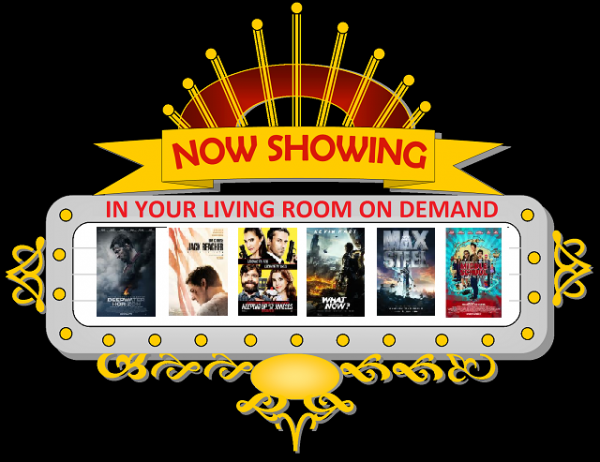 Last month I wrote a blog titled,
Day and Date: How Much Would You Pay?
which pondered how much avid home theater owners like
Sound & Vision
readers might be willing to pay for the privilege of viewing first-run Hollywood films at home. To give this some perspective, it's important to point out that the only system capable of doing this is the stratospherically priced
PRIMA Cinema
, with hardware selling for $35,000 and a $500 per film rental charge.
At the end of my blog I posted a link to a survey that asked, among other things, how much you would be willing to pay for hardware capable of playing back these heavily encrypted day-and-date titles and how much you'd pay to watch a movie on opening day without leaving home. Nearly 350 people responded to the survey, and here are the results…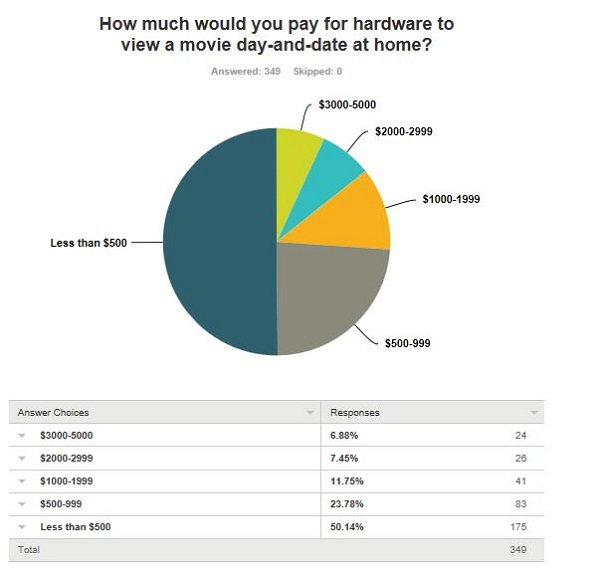 Not too surprising, 50% of survey respondents said they'd pay less than $500 for this hardware. However, considering what this hardware would need to do—and the security safeguards it would have to employ to appease Hollywood's piracy concerns—this seems unrealistically low for the foreseeable future. However, 50 respondents (14%) said they would pay a premium price of more than $2,000. This seems like a far more realistic amount for this hardware, especially considering that the current option is more than 15-times this price.

With this question I was trying to determine is if the hardware had functionality beyond just playing back early rentals, would that make it more appealing to purchasers. With the ability to purchase and view a catalog of titles, it would become on-demand movie server. Nearly 41% of respondents said they would pay more for this feature.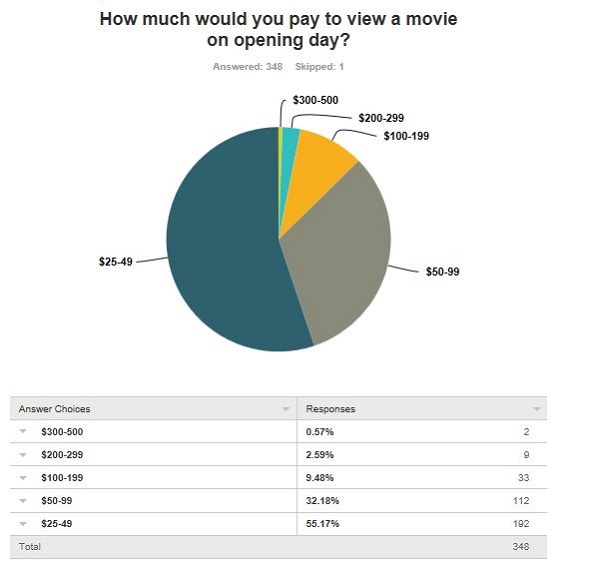 Again, not too surprisingly, the vast majority—more than 55% of respondents—said they'd pay less than $49. Considering that a typical night out at the movies for two is pushing $50, having the ability to do this at home and paying less seems unlikely. Especially considering that at your home you could invite over several other people to watch with you at the same price. While a few brave—or wealthy!—souls said they would be willing to shell out more than $200, the heart of this lies in the $50-199 range, which captured nearly 42% of respondents, showing that there is definitely a segment of enthusiasts who would be willing to pay a real-world price to watch a movie on opening day without leaving home.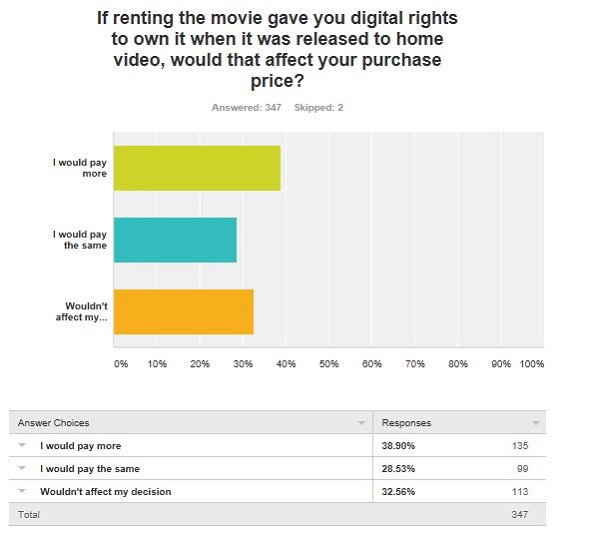 When you see a movie at the theater, it is a one-and-done proposition. But what if renting a movie for, say, $100 gave you the digital rights to own and download it later? This kind of "premium add-on" might encourage more early adopters to jump on board and reduce some of the "sting" of a high initial price. In fact, nearly 40% of the respondents said they would pay more if the rental price also included a digital copy of the film.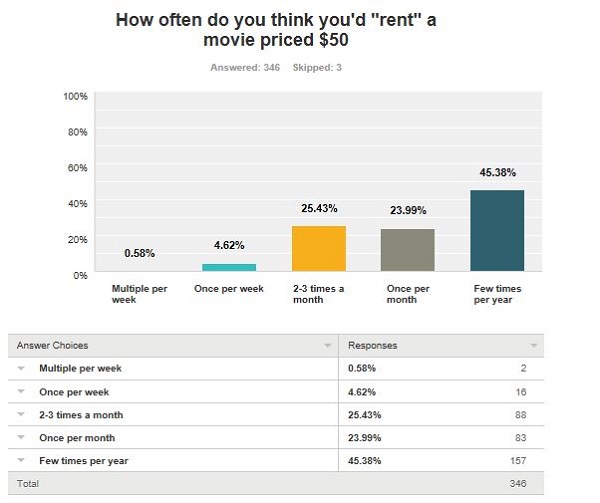 This question assumes movies that people would actually be interested in seeing would be available. Obviously the summer months see bigger releases than, say, February. However, assuming there were movies out that you wanted to see, how often would someone pay a premium price to watch at home? Nearly half of the respondents said they would only do it a few times a year, likely for a massive release or maybe for a special event like an anniversary or dinner party. Nearly 25% would do it once a month, with another 25% doing it two to three times a month.

I look at my own circumstances and see a real market for a premium—yet still "reasonable"—charge for this ability. I love movies and have a pretty terrific home theater system, but I also have a 10-year-old and a 7-month-old, and the logistics of going out for a few hours to see a movie that starts at a very specific time means we might only go to the theater once or twice a year. If I had the ability to see a blockbuster film on my schedule at home, I'd be willing to indulge on a fairly regular basis for the privilege.