Sound & Vision Tech Tidbits January 2017
Sony Spiffed Up PS4 Pro
with Ultra HD and HDR capability and content, including upconversion of non-native 4K content. However, the $399 device's Blu-ray drive does not support UHD...
Vizio's SmartCast has received improvements including Google Play Movies and TV, a new Quick Start mode over Wi-Fi, and improved navigation...
Sharp Is Reviewing its TV licensing deals in Europe and the Americas in the wake of its $3.81 billion acquisition by Taiwan-based iPhone maker Foxconn. However, "Hisense has not been contacted," says the Chinese-owned U.S. licensee frostily, "and has no intention of ending its agreement with Sharp early"...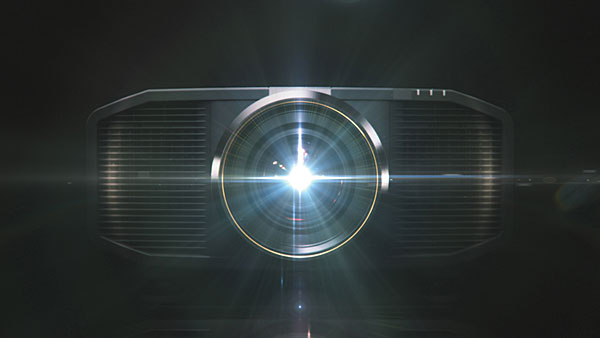 JVC's DLA-RS4500 Ultra HD D-ILA projector is the first to use a Blu-Escent laser phosphor light source. The $35,000 projector supports the HDR10 and HGL HDR standards, the latter new...
TVkey lets you sign up and pay for pay-TV services directly from a Samsung TV. The USB- based security platform may come to other brands...
8K TVs may arrive in 2020 (whether we want it or not) if a part- nership between Sony and Panasonic bears fruit. Japan's NHK broadcast a smidgen of 8K for the Rio Olympics and is gearing up to deliver the entire 2020 games in Tokyo...
Brand Loyalty is surprisingly strong in consumer electronics, with 71 percent of buyers considering only one brand for a purchase. The least competitive categories are tablets, smartphones, and gaming consoles at 75 to 80 percent, while the most competitive categories are connected audio systems, VR headsets, headphones, and smart watches at 34 to 52 percent...
Verizon FiOS is the first pay-TV operator to offer Disney Movie Anywhere, the studio's proprietary competitor to the UltraViolet cloud platform supported by the other major studios. The move comes just as The Jungle Book is being released for cloud-based sell-through...
Netflix Renewed Narcos for seasons three and four. Season two of the superb Netflix series ends with the death of the chief of the Medellin Cartel, and the DEA agent being asked, "What do you know about the Cali Cartel?"...
Comcast's Watchable, a free ad-based streaming service, is launching with nine original series. Its library currently numbers 350 shows and 60,000 videos, and it runs on all the usual mobile and computer platforms—plus Comcast pay-TV, of course...
Sling AirTV will integrate Sling's multiple- platform streaming with antenna-based broadcast TV—though debut date was unknown at press time. It comes on top of licensing deals for local channels from NBC, ABC, and Fox—plus the new Windows 10 PC and tablet apps...
Cable's Lobbying Group, the National Cable & Tele- communications Association, has changed its name to NCTA–The Internet & Television Association, intending the new bifurcated name to "reflect the vibrancy and diversity of our members." It was founded in 1951 as the National Community Television Council...
Time Inc.'s Streaming network PEN launched with 300 hours of programming including 14 original shows. It's on Amazon Fire TV, Android, Apple TV, Chrome- cast, Comcast, iOS, and Roku...
Chrome Integrates Google Cast, allowing it to stream directly in Google's browser with- out app or extension. Compatible websites will offer the option of streaming to a TV when a Google Cast device is on the same network...
NewsON has expanded its distribution of local newscasts to include breaking news from more than one station within a single notification—handy in emergencies. The app runs on Android, iOS, and Roku...
Internet Video Traffic is moving from Windows PCs to smartphones and tablets, according to Sandvine. However, PCs are still the most popular choice at 19.67 percent of traffic, followed by Android devices at 13.05 percent and iPhones at 12.77 percent...
B&K Is Back under new ownership and in 30 countries. Seven new power amps, integrated amps, and soundbars are available and more are coming for 2017...
Phase Technology has updated its dARTS 660 and 535 Series speaker systems with improved custom room calibration. The systems match speakers with amps, integrating Audyssey MultEQ Pro software. See our review in an upcoming issue...
Sony's Hi-Res Listening Stations will expand to more than 250 more Best Buy Magnolia Home Theater stores. Audition the latest Sony Walkmen and headphones along with Sennheiser, Polk, and V-MODA products...
Spotify Is on Shaky Ground,running on short-term extensions of old music-industry contracts, even as pressure mounts for an IPO. Worse, artists like Taylor Swift, Adele, Beyoncé, and Coldplay have withheld their singles from the music streamer...