Sony VPL-VW665ES 3D SXRD 4K Projector Review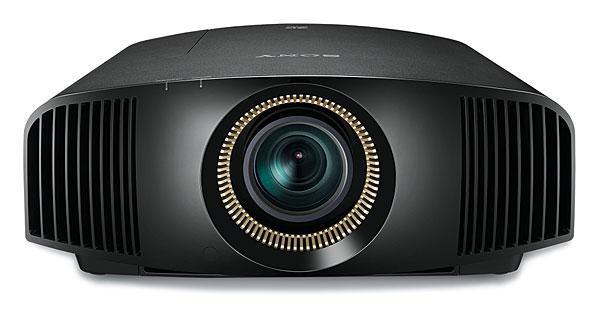 PRICE
$14,999
AT A GLANCE
Plus
Native 4K imaging chips
HDR10 compatible
Minus
Lacks full HDMI v2.0a capabilities
Less than perfect focus uniformity
Careful setup needed for best results
THE VERDICT
Sony's mid-cycle refresh of the VPL-VW600ES offers decent bumps in dynamic contrast, brightness, and features. While it still lacks some key future-proofing and has a few niggling issues, its compelling native 4K imagery is some of the best we've seen from front projectors on the market today.
Here we are now a full four years beyond Sony's debut of the VPL-VW1000ES, the first consumer-level native 4K projector. And yet the bounty of 4K content that was promised at that time is really now just coming to fruition with an assortment of streaming options and a new Blu-ray format springing forth. In late 2015, Sony did what I'd call a mid-cycle refresh on one of our previous Top Picks, the VPL-VW600ES, adding a few new features like HDR capabilities and improved contrast and brightness. But is the VPL-VW665ES the projector to buy as we head into the land of Ultra HD and all its promises?
Features
Nothing has changed here from the aesthetics and hook-up options of the VPL-VW600ES. The textured black chassis is identical, and as with the earlier model, there are dual HDMI inputs along the side panel. Both are compatible with HDMI 2.0a, making them capable of recognizing HDR10 source material, but only one offers the critical HDCP 2.2 copyright management, and both use the now-dated 10.2-gigabit-per-second version of HDMI 2.0. This is a bit disappointing, given that some brands are moving on and including full-bandwidth 18-Gbps inputs. With this narrower pipeline, the projector can handle 2160p/24, but it's limited to 2160p/60 at only 8 bits, which is below the standard set by the new Ultra HD Blu-ray format (2160p/60 at 10 bits).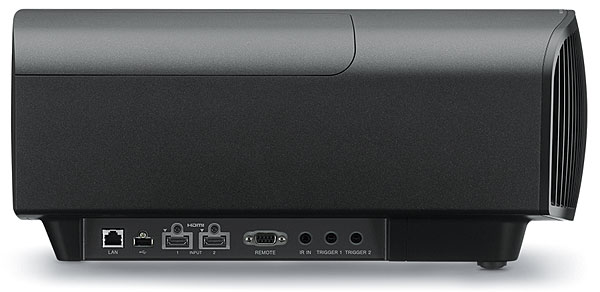 Sony continues to rely on three LCOS-based, 0.74-inch SXRD imaging chips with a resolution of 4096 x 2160. If you feed the projector that resolution, it offers no aspect ratio control or optional features like anamorphic stretch (for use with an outboard anamorphic lens on widescreen "scope" films) or frame interpolation. With the more common 3840 x 2160 Ultra HD input resolution, you gain some aspect ratio control but still no anamorphic stretch support or frame interpolation. Using a DVDO 4K test pattern generator, I tested the projector for how well it resolves a true 4K pattern using both single-on/-off pixels and vertical/horizontal lines. Unfortunately, no matter how I had the projector set up, I could never achieve anything that looked like a clear and coherent image with these patterns. This makes me wonder if something in the stages leading up to the panels is limiting the overall resolution of the projector, as these same imaging panels fared much better in testing of the Sony VPL-VW1100ES (December 2014; review at soundandvision.com). While standard 4K content from streaming services looked fine, with no apparent issues, it seems that based on these objective tests, the projector isn't taking full advantage of the resolution capabilities that 4K brings to the table. [Ed. Note: At press time, Sony said in response that "the projector is designed to show optimal 4K images with video signals, not test patterns."]
As with its predecessor, the VPL-VW665ES offers motorized zoom, focus, and lens shift from the remote, although Sony's implementation was a bit frustrating at times, especially with its lack of fineness in the focus control. More critically, focus consistency changed noticeably over time, and I wouldn't recommend focusing the projector until after it has warmed up for about 15 to 20 minutes. Furthermore, even with (literally) days of operation, I would often struggle to get a uniform focus across the image; despite proper setup on my screen, I generally ended up with one side of the picture lacking the tack-sharp appearance of the other side. This wasn't a problem with Sony projectors I've tested in the past, but based on some other published reports on this model, it wasn't specific to my sample, either. Fortunately, although this issue was noticeable on test patterns and menus, it was much less intrusive in normal everyday content viewing. But I was surprised and disappointed to see it in a $15,000 projector.
Sony includes a long list of preset modes to choose from. The projector's manual lists the recommended viewing conditions for each, and there are some new suggestions for viewing upcoming HDR content as well as the standard HD content we have today. For most purposes, I used the Reference preset, which I found to be the most accurate for HD and 4K sources. The projector also offers a multitude of image-enhancement features, including Sony's Reality Creation scaling and picture controls, their Cinema Black Pro dynamic iris system, and a large assortment of other adjustments. To be honest, it took me several hours of trial and error—staring at both test patterns and everyday content—to settle in on what I felt gave the best-looking image with little in the way of visible artifacts. This isn't a projector that allows you to simply turn it on, select a picture mode, and begin viewing. Most of the picture presets looked overprocessed, so buyers should be ready to take the time to really dial it in for the best image (or you can cheat and use my settings listed online at soundandvision.com for a good starting point).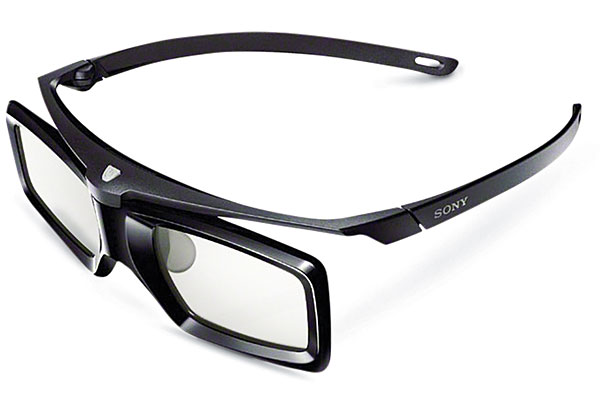 The VPL-VW665ES includes the same color temperature settings offered in the VPL-VW600ES, with standard 2-point adjustments for calibrating grayscale. There are also several options for color gamut, including Rec. 709 (HD) and BT.2020 for upcoming UHD content. While there is no true BT.2020 content yet, we are expecting much of the upcoming UHD content to be mastered closer to the commercial P3 (DCI) color gamut, only contained within a BT.2020 package. The VPL-VW665ES does offer a somewhat limited color management system for adjusting color points, but given the projector's out-of-box performance, it's all you'll need to deliver an accurate image (more on that later).
Sony's Cinema Black menu is also unchanged from that of the VPLVW600ES, with adjustments for not only their manual iris but also their dynamic contrast modes. You also get access to their lamp modes and contrast enhancement features.
In Use
All my evaluation was done in my fully light-controlled home theater room with the projector lighting up my 120-inch-diagonal Stewart Filmscreen StudioTek 100 screen (1.78:1 aspect ratio, 1.0 gain). The projector was approximately 15 feet back from the screen, and my seating distance was a little more than 13 feet back.
It's always a pleasure to set up and calibrate a Sony projector. I'm a stickler for an accurate image, and Sony's presets are always close out of the box, with only some minor touchup needed to get very accurate results. Using the D65 preset resulted in a relatively good baseline—and with only a few minor tweaks, I was able to achieve very accurate grayscale tracking. Unfortunately, Sony doesn't offer any adjustments of their preset gamma curves in the user menu (Sony told us later that the company's Projector Calibration Pro software, available to installers and calibrators without charge, is required for that). It's also unfortunate that they use larger jumps for each setting, with 2.2, 2.4, and 2.6 offered but not 2.3, which may have been the best option. I used the 2.4 gamma preset, which measured closer to 2.44. This is a little darker than I would prefer with a projector with this type of contrast performance.
Using the Rec. 709 color profile gave the most accurate color gamut for playback. The out-of -box gamut was slightly oversaturated at the primaries, which is what you hope for, as it gives the best starting point for a calibration or using an outboard video processor. Again, just a few tweaks to the color management system delivered a very accurate image, with all colors falling below the visible spectrum of error. I also tested Sony's BT.2020 mode to see how much of both the BT.2020 gamut and the P3 gamut it covered. In the BT.2020 mode, the projector's gamut covers about 85 percent of the P3 gamut, with the green primary shifting outside and toward yellow, which also pulls cyan in. This couldn't be corrected with the color management system. This gamut also represents about 60 percent of BT.2020 overall. I was hoping to see full coverage of P3, given the early indications that most of the upcoming Ultra HD Blu-ray content will be mastered to this standard, but that wasn't the case.