Sonus Faber Venere Speakers and REL T-7 Subwoofer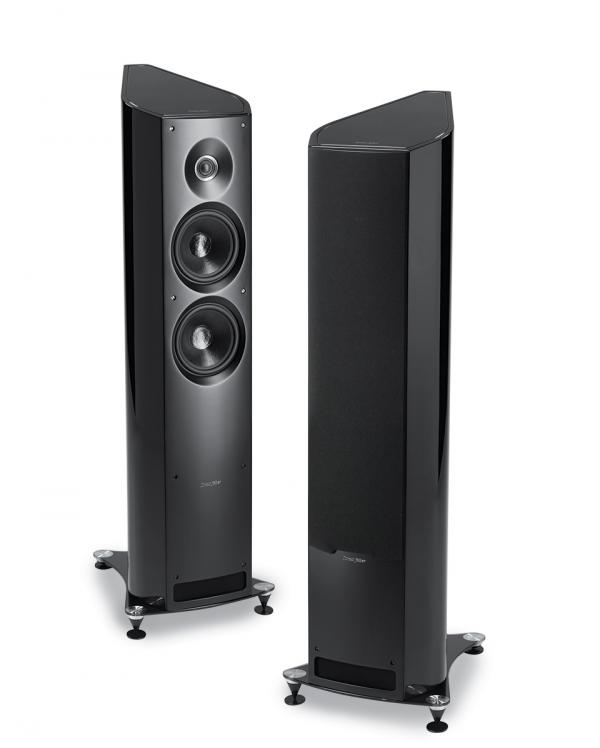 Audiophiles know Sonus Faber as the creator of beautiful speakers handcrafted in Italy. The very name is Latin for "artisanal sound." But as anyone who has ever visited Whole Foods Market knows, "artisanal" usually means "expensive" — and indeed, Sonus Faber speakers have always been expensive. Until now.
The new Venere line blends Sonus Faber's Italian design and engineering with the efficiency of Chinese manufacturing. The result is a beautiful speaker at? a price you'd expect to pay for a boring box-shaped model. The new Venere 2.5 tower, for example, costs just $2,498 per pair, $500 less than the company's Toy tower in gloss finish, and half the price of the Liuto tower I reviewed in October 2011. Honestly, I like the look and form factor of the Venere 2.5 better.
The Venere's curving, lyre-shaped profile serves as more than just a tool to help gain the approval of significant others. The shape greatly reduces standing waves, or resonances, inside the speaker. I suppose ?it helps stiffen the sidewalls, too, although they didn't seem any stiffer than usual when I knocked a knuckle against the 2.5.
Sonus Faber carried the curved-cabinet concept into the other models in the line: the $1,298/pair Venere 1.5 minispeaker and the $798 Venere Center. More Veneres are coming soon, including an on-wall model. They're available in gloss white or gloss black. To me, the white looks like something a smarmy bad guy in a movie would use to furnish his spectacular Hollywood Hills home financed through nefarious activity like arms smuggling or directing the Transformers movies. Sadly, my review samples arrived in black.
With two 7-inch drivers — one set up as a midrange/woofer, the other used only for bass up to 250 ?Hz — the 2.5 tower wouldn't seem to need a subwoofer. But just to be sure, Sonus Faber's U.S. distributor, Sumiko Audio, included a REL T-7 subwoofer with my review system. The $999 T-7 incorporates an 8-inch woofer, a 10-inch passive radiator, and a 200-watt amp.