CES 2017 Sneak Peeks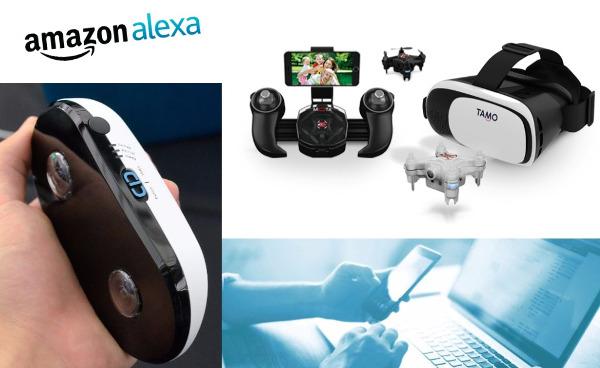 Press releases and invites flood our inboxes in the weeks and days leading up to CES, which kicks off next week in Las Vegas. This show is special as it marks 50 years since CES opened its doors in the summer of 1967 in New York City. Here's a preview of some of the products and technologies that will be introduced.
• Linkplay, provider of turnkey Wi-Fi solutions, will demonstrate eight different brand speakers based on the first Certified Alexa Voice Services (AVS) Wi-Fi audio platform. The technology is built on an open platform with "the most comprehensive" integration and support for cloud services. "We take the complexity and pain out of the process and make it easy for manufacturers to implement AVS push-to-talk and hands-free technology," the company said.
• Peraso Technologies will demonstrate multiple 802.11ad applications, including 4K wireless gaming and wireless networking, based on its Wi-Fi-certified WiGig W110 USB 3.0 adapter and new W120 WiGig phased array chipset. "By using the 60 GHz band, WiGig-enabled products will provide a new level of wireless interactivity in bandwidth-hungry applications such as gaming and VR. 2017 is set to be an important year in the evolution of this technology with product announcements arriving as early as Q1,"Peraso said. "WiGig boasts extremely high data rates of more than 5x that of 802.11ac, solving congestion issues often associated with typical Wi-Fi."
• LucidCam will introduce a VR camera with a 180-degree field of view for creating content that makes "people feel like they are right there with you." With two lenses and two speakers, the camera lets you shoot and instantly upload video. The company says it will cost less than $400.
• Mota Group, maker of recreational drones like the paperclip-sized JETJAT ULTRA streaming drone, will introduce a line of kid-sized drones, including one with "autoflight software" that takes off from a child's palm and interfaces with a virtual reality headset.
Watch for our show coverage, which begins on Wednesday, January 4.