Sennheiser Announces Six New iPhone-Oriented Headhpones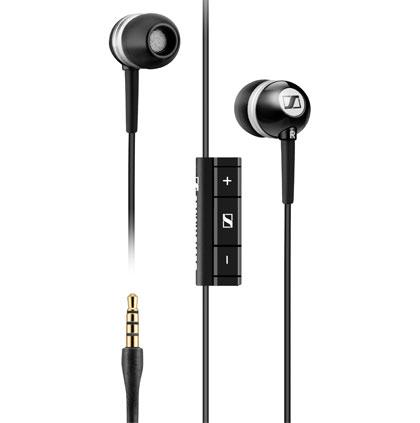 Cell phones have been on the offensive when it comes to replacing dedicated digital music players, which means iPhone- (and smartphone)- compatible headhpones have been multiplying like a swimming pool full of Gremlins. The latest batch comes from Sennheiser, who have taken six of their "Portable Entertainment" series headphones and equipped them with mics and control buttons.
At the high-end of the new product line are the $449.95 IE 8i, which (like all the other new "i" products) is exactly like its non-headset counterpart. The rest of the new models are as follows: MM70i in-ear ($99.95), PX 100-lli open foldable ($89.95), PX 200-lli closed foldable ($109.95), HD 218i closed mini ($79.95) and the HD 238i open mini ($129.95). All should look plenty familiar to those familiar with Sennheiser headgear.
All of the new units have been bestowed with the same control unit, which allows for voice commands (on compatible iPhone and iPod models), navigation and good ol' voice calls. All models should be available now.
LATEST VIDEO
WHERE TECHNOLOGY BECOMES ENTERTAINMENT