Satellite Radio Merger Sounds Likely
While the Department of Justice has decided it doesn't think a Sirius/XM satellite radio merger makes the music market uncompetitive - the two companies don't try to woo each others' subscribers - we're wondering if an approved merger would make satellite radio a little bit more competitive with other audiophile-favorite music sources.
Many consumers have complained about satellite radio's sound quality, and, as the DOJ points out, there are lots of other sources to choose from if you don't like it: traditional radio, HD radio, digital media players, Internet radio and various subscription music services and channels. Music lovers can get better quality sound through one of these methods, and Sirius/XM is unlikely to raise prices with this much competition around.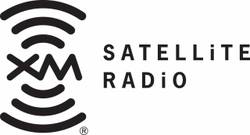 What changes would the combined company make? Well, new receivers will go on sale capable of receiving channels from both companies, though not all subscribers will need to buy one, and consumers will have access to a much wider selection of channel choices - especially sports programming. The companies have said they will offer cheaper plans including a $6.99 per month plan for 50 channels from one of the services, as well as a la carte plans where consumers pick and choose among many channels.
Overall, there will be more channels available to consumers, but we can't help but echo the pleas found in various online music forums asking for fewer channels with stronger signal strength for each one. After all, there are bound to be overlapping channels between Sirius and XM that can be eliminated, and the bandwidth redistributed. -Rachel Rosmarin
LATEST VIDEO