Rotel Reintroduces Upscale Michi Brand in U.S.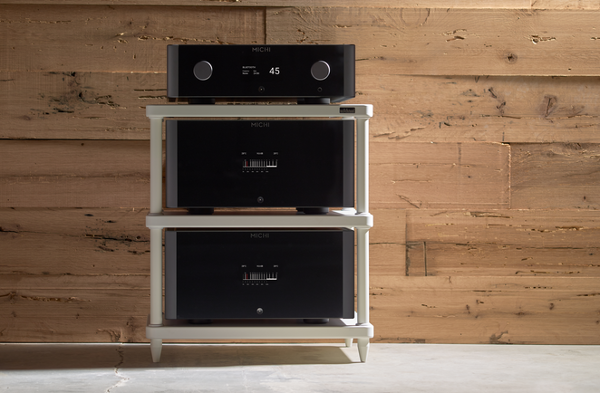 Rotel today announced plans to reintroduce the high-end Michi brand in the U.S. early next year.
Representing the culmination of more than five decades of experience in audio engineering, the family-owned brand is slated to launch in January with three "best-in-class" components: the P5 preamplifier ($4,000), S5 stereo amplifier ($7,000), and M8 monoblock amplifier ($7,000).
A dedicated engineering team developed the new flagship products over three years using components selected following extended listening sessions and then manufactured in house. Among these components are oversized custom toroidal transformers mounted in epoxy-filled enclosures to reduce noise and vibration and patented bulk-storage capacitors designed to support up to 32 high-current output transistors to ensure "huge, clean power reserves."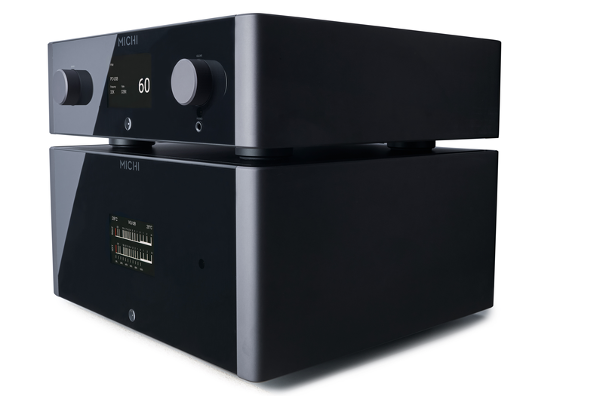 "Michi is taking Rotel's values of excellent performance and value into the high-end segment with models that offer new levels of engineering, build, and design while setting new reference standards for audio performance," said Peter Kao, managing director at Rotel and third-generation member of Rotel's founding family. "We have used all of our 55 years of design and manufacturing experience to create our best ever products."
The P5 preamplifier (top in photos) decodes high-resolution MQA files and supports aptX-enabled Bluetooth streaming in addition to boasting a generous complement of coaxial and optical digital inputs and analog inputs, including dual balanced input and output XLRs and moving magnet (MM) and moving-coil (MC) phono inputs.
Dual AKM 32-bit digital-to-analog converters (DACs) feed Class-A preamp circuitry supported by 17 independent voltage regulators driven from two toroidal transformers with low-ESR (equivalent series resistance) smoothing capacitors to "deliver ripple-free current to all critical circuits."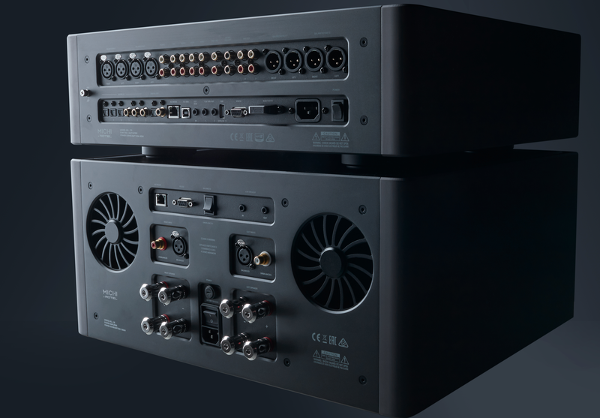 The S5 stereo amplifier (bottom in photo above) and M8 monoblock are Class AB designs with output stages driven by 32 high-current devices to reduce the load on individual components and supported by patented 188,000uF bulk-storage capacitors built to deliver continuous power under even extreme loading conditions.
The S5 is rated to deliver 2 x 500 watts of continuous power into 8 ohms, which increases to 2 x 800 into 4 ohms. The M8 is rated to deliver 1,080 watts into 8 ohms, rising to 1,800 watts into 4 ohms. Both amplifiers use twin, matched toroidal transformers and have five-way rhodium-plated binding posts.
Other features common to all three models include as high-resolution graphic display, an infrared (IR) remote control, and RS232 and Ethernet connections for integration with custom control systems. Build quality is described as "exemplary" thanks to Michi's in-house manufacturing facility, which prides itself on building each component to exacting standards.
For more information, visit rotel.com.