Review: Meridian Sooloos Control 15 Music Server Page 3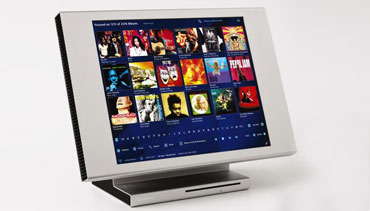 Performance
Since my last review appeared, the Sooloos interface has undergone some visual changes — tweaks, if you will. Things have been moved around to make navigation and searching more intuitive. New browsing options let you sort files by audio quality (high-resolution, CD, lossy, and Rhapsody) and organize according to frequently listened albums. Another surprisingly beneficial sorting option is being able to exclude things from a search. Say you want to focus on pop music but are going to go on a head-shaving spree if you hear one more Justin Bieber or Lady Gaga song. Or maybe you like country music but not traditional country or bluegrass. With Exclude, none of those preferences will pose a problem.
Another great new feature, Tagging, lets you select multiple albums at once, and it also works wonderfully for setting up Export lists to transfer songs to an iPod/iPhone. (Along with creating a lossless FLAC version of your CDs, the Control 15 also creates an MP3 version for easy export.) For example, your kids might like some artists that you want to get as far away from as technology will allow. On the Control 15, you can simply give stuff tags like "Horrible Tween Music" and easily avoid them.
The system also helps to manage your music library through a feature called Focus. This allows you to dial up what you're interested in hearing, such as a particular genre (Rock), or drill down to a sub-genre (Arena Rock) or a certain decade ('70s). You can also focus on a particular artist to, say, find every album on which Brian Eno is credited. Or you can focus on a Mood, like Jazz music that's tagged as "Soothing" and "Sensual." Another cool feature is Swimming, where the system continually plays new music that fits your current Focus criteria once the play queue runs out.
As I mentioned earlier, this system's Rhapsody integration is wonderful. (For those unfamiliar, Rhapsody is a subscription service that gives you unlimited access to stream more than 10 million songs for $9.99 per month.) You can build a collection of thousands of albums you care about with very little effort. Fancy one album by a particular artist? Why not get every album that artist has recorded? Read an interesting album review? Audition that album and then add it to your collection. (Fellow S+V reviewer Brent Butterworth offered me Jazz recommendations for "Hey, what's like Kind of Blue?") The Control 15 also applies tagging and metadata to Rhapsody selections, which allows streamed Rhapsody content to become part of Swim and Focus searches as if they were actually part of your "owned" music collection.