The Revenant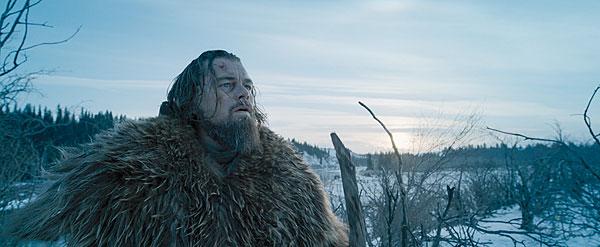 DiCaprio finally found his vehicle for the elusive golden statuette, but the film itself left something to be desired. The disjointed narrative is nothing special, but the technical challenges of shooting in the wild with nothing but natural light are definitely appreciated. For this reason, Alejandro G. Iñárritu deserved the Oscar for Best Director and Emmanuel "Chivo" Lubeszki for Best Cinematography.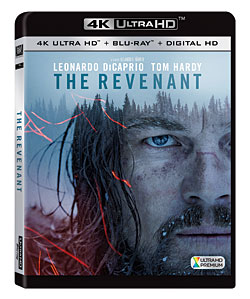 Despite the film's flaws, the video encode is to die for. Shot with Arri Alexa cameras (both 6.5K and 3.4K), the 4K source material is visually stunning from beginning to end, and the natural-light photography is a sight to be seen. Exterior shots teem with detail, with dew dripping off the pine trees and sunlight bursting through the mountains. Color grading changes depending on the scene: a mix of cold blues and grays with a smattering of warmer elements added in when necessary. One area where the detail has a downside is the gory scenes filled with blood and violence.
The theatrical release had a Dolby Atmos track that's sadly missing here, but the DTS-HD Master Audio 7.1 track is exceptional in its own right. The surround activity is the highlight of the track as you're placed into various mountain sequences with raging rivers, winds blowing through the trees, and of course, a grizzly sneaking up from behind. Action sequences have stellar dynamics and seamless pans that move side to side as well as front to back, matching the onscreen chaos.
None of the supplements come on the 4K disc, so in order to delve into the production, you have to put the included Blu-ray Disc in your player. Sadly, there aren't many extras with the exception of a nearly 6-minute picture gallery, along with a 44-minute making-of documentary, which delves into the production. Rounding out the package is an UltraViolet Digital Copy.
Despite the middling screenplay, I found the experience to be satisfying due to the stellar audio and video. Furthermore, it's about time the Academy gave DiCaprio his just due.
Blu-Ray
Studio: Fox, 2016
Aspect Ratio: 2.40:1
Audio Format: DTS-HD Master Audio 7.1
Length: 156 mins.
MPAA Rating: R
Director: Alejandro G. Iñárritu
Starring: Leonardo DiCaprio, Tom Hardy, Domhnall Gleeson
Leading a fur expedition in the early 1800s, frontiersman Hugh Glass (Leonardo DiCaprio) is left for dead by one of his companions who is afraid of being attacked by Native Americans. Somehow Glass survives and begins to hobble back toward civilization, facing many obstacles, looking to exact revenge.