Remaster Class: Simple Minds: Once Upon a Time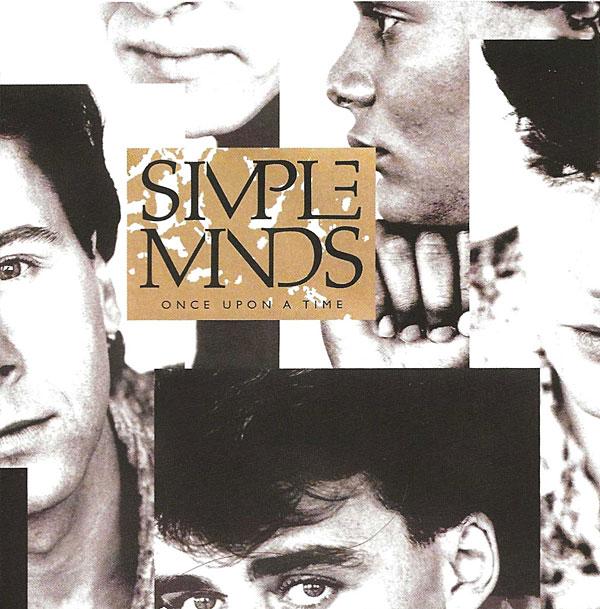 Talk about peaking at the exact right time. Scottish art-rockers Simple Minds had just hit their stride with February 1984's transitional
Sparkle in the Rain
and scored an unexpected No. 1 single in the summer of 1985 with the
Breakfast Club
soundtrack-only smash hit "Don't You (Forget About Me)"—and it was all precursor to the production power that propelled their October 1985 longplayer,
Once Upon a Time
, into one of the biggest albums of the MTV Decade.
Much of that record's impact has to do with the acumen of the production tandem of Jimmy Iovine and Bob Clearmountain, who built the soundbeds for Time upon the foundation producer Steve Lillywhite had laid down with Sparkle. "Jimmy and Bob are really top-notch," vocalist Jim Kerr confirmed to me. "Every time we work on a new song, I wind up hearing it through the ears of those guys." Added guitarist Charlie Burchill, "You can hear the echo and delays coming through quite clearly at times. Bob tracked the Once record right from the ground up, and all the sounds were quality because he knows how to mix. And Bob Ludwig mastered it."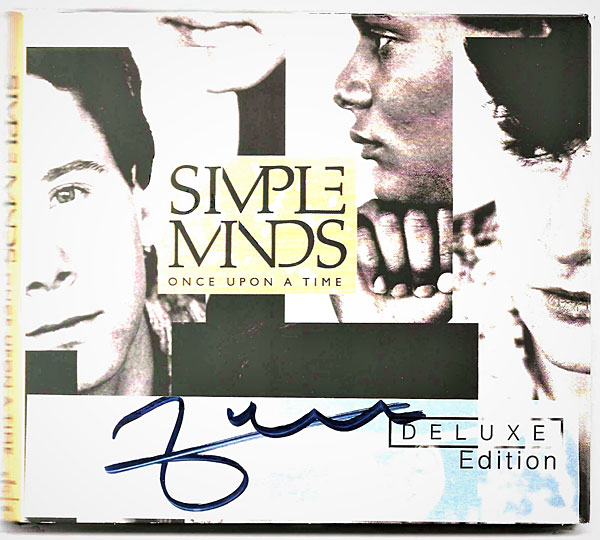 Time was clearly made for the impending CD age, and I didn't even own a vinyl version until this past decade because, well, I only had the 1985 A&M cassette at first. (It's currently ensconced in a cassette-slotted briefcase over in my storage space.) Speaking of wax, collectors may want to seek out the 1985 Virgin import die-cut gold-splatter-cover picture disc—but sonically speaking, Time is much better served in the digital arena.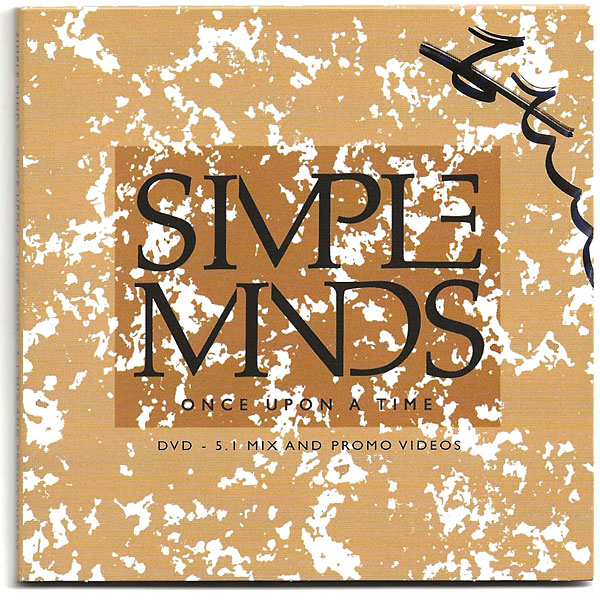 The 1985 Virgin and/or 1993 Virgin/A&M Redbook CDs are all well and good for completists, but if you really want to enjoy the album's stereo mix digitally, then the remaster found in the 2015 Virgin/Universal 2CD Deluxe Expanded Edition will do you just fine—unless you're a Super Audio fanatic, that is, in which case you can try to hunt down the 2003 Virgin hybrid SACD. Thirteen B-sides and rarities make the 2015 2CD set even more worthwhile, but if that's still not maximum Minds-full enough for you, the 2015 Virgin/Universal 5CD/1DVD Super Deluxe Edition said 2CD set is culled from tallies 60 tracks all told, including the band's legendary 1986 concert in Paris—more than ample material for satisfying your Simple jones.
That said, if you're into surround sound as much as I am, you have much better options. The 2005 Virgin/DTS DVD-A/V is a fine place to start, with a robust 24-bit/96kHz DTS Master Audio 5.1 mix by Ronald Prent and mastered by Simon Heyworth, including a pair of vintage videoclips to boot. The 2015 Super Deluxe box's DVD contains an updated mix from both Burchill and Prent in a pair of 24/96 options (DTS 5.1, Dolby Digital 5.1). Five videos are also available, including the classic "Don't You" clip—worth seeing and hearing in surround, since it was never included on the core album. Mel Gaynor's whip-smart snare drum work here is well, unforgettable.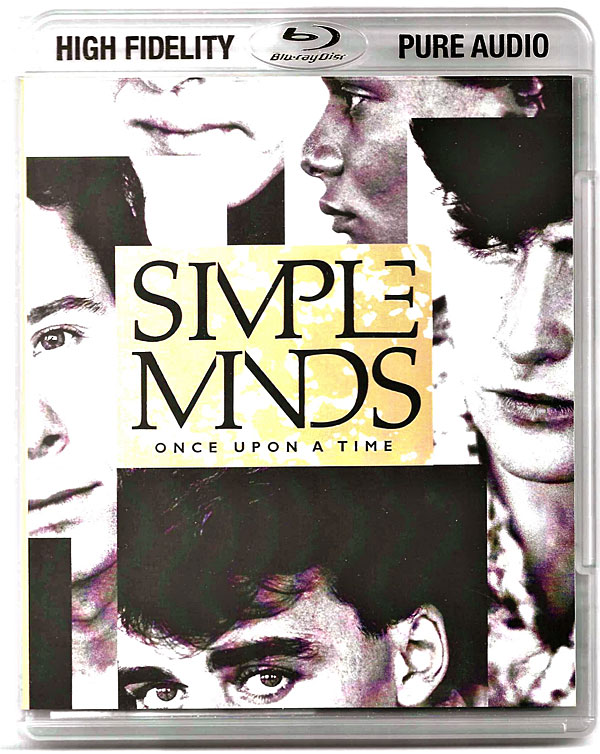 For pure SQ, the 2015 Universal High Fidelity Pure Audio Blu-ray—sans any video content save the onscreen menu—is the best choice, in either 24/96 DTS-HD Master Audio 5.1 or 24/96 LPCM 5.1. As Burchill explained it, "Some people like to put things hard left or hard right in the stereo or three-dimensional space. I like it when there's a bit of everything in every speaker, because then you really feel like you're in the three-dimensional space, having something fly out at you like in a movie. Whenever I hear that in a surround mix, it just sounds right, you know?" My own favorite 5.1 Time moments include Robin Clark's fully enveloping co-lead vocals on the choruses of "Alive and Kicking," Kerr's dead-center guttural attacks on the word "sanctify" all throughout "Sanctify Yourself," Michael MacNeill's cascading synth swoops at various points in "All the Things She Said," and Burchill's counterclockwise guitar-riff delays on "Ghost Dancing."
Until we get to hear Prent take things up to the next level in the Dolby Atmos universe, we'll all have to sanctify ourselves with the joys of Time on Blu-ray via a 5.1 mix that's alive and kicking, every step of the way.