Remaster Class: Deep Purple: Machine Head
Fifty years on, Deep Purple's March 1972 masterstroke
Machine Head
remains a clarion call for hard rock fans the world over. Stamped onto polished metal, the band name/album title stack appearing atop a funhouse-mirrored image of the five-man group on the cover is the perfect visual representation of in-tune artists at the nexus point of transitioning from their late-1960s blues psychedelia phase into a signature sound clearly on the cusp of birthing heavy metal.
My first vinyl copy of Machine Head (an album named after a guitar's headstock, btw) was a later pressing, circa 1976 with the "green tree" label—and one ultimately retired to its permanent shelving locale once I got the 180-gram 2006 Warner Bros./Rhino edition remastered by Kevin Gray. (I also have the reissued 2019 180g LP too, just because.) Drummer Ian Paice's stickwork on "Never Before," especially when a) he's supporting Ritchie Blackmore's concise guitar solo, and b) during his own abbreviated solo turn on the kit near the end of the track, is among the best Side 1-ending wax medicine there is.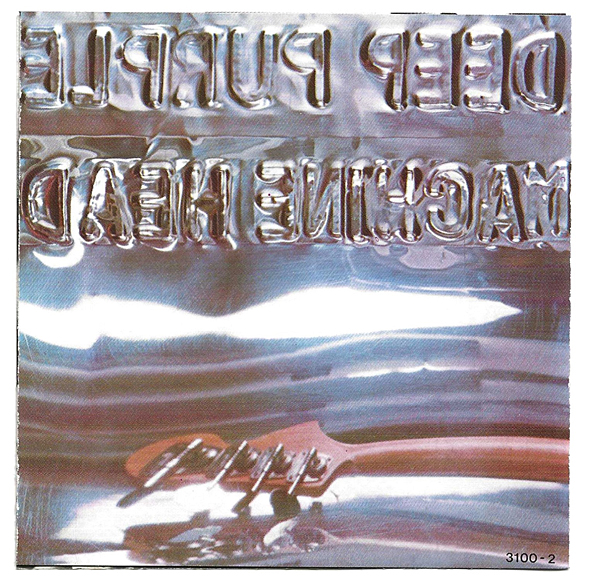 The 1987 Redbook Warner Bros. CD is passable at best, but 1997's 25th anniversary 2CD Warner Archives/Rhino Edition, with Disc 2's Roger Glover Remixes in tow, is really where it's at for 2.0 digital Head. "To me, that's the best version," DP bassist Glover told me. "The first time I heard a CD of Machine Head, I was disgusted with the sound. It was awful. So I remixed the album—and it was a revelation to remix. I didn't want to lose the spirit of the record, and I wasn't going to overdo it either. There's a nuance to mixing. It's a fine art." Mission very much accomplished, as you can now discern the swing inherent in Paice's drumming on the perpetually chugging "Highway Star," something that didn't come across with such nuance via the earlier CD's way-too-intense sonics.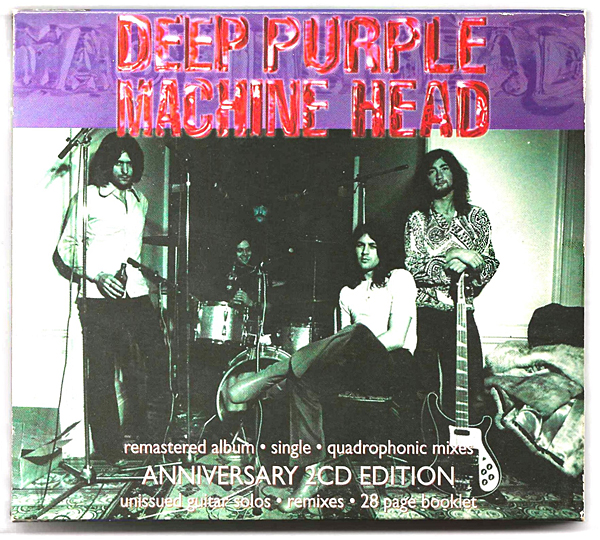 No one will be shocked to hear my preferred version of Machine Head is the 2001 Warner Archives/Rhino Dolby Digital 5.1 mix on DVD-A, as produced by John Kellogg and engineered by Paul Klingberg. Glover's bass anchoring on "Space Truckin'," keyboardist Jon Lord's all-channel opening organ salvo on "Lazy," and the full impact of Blackmore's classically inspired riffage as coupled with vocalist Ian Gillan's gravelly storytelling on "Smoke on the Water" all seal the deal. (Others prefer the 2011 SACD 5.1 mix; not me.) The story of how "Smoke" came to be following the horrific, lyric-referenced fire during a Frank Zappa and The Mothers of Invention concert in Montreaux, Switzerland in December 1971 is quite legendary. I won't retell it here, but I did ask Gillan to share his longview of what "Smoke" ultimately meant (and still means) to the band. "It's an incredible piece of work," he allows. "Once we found our collective voice, we found our niche, and we started being expressive instead of just copying. It's a wonderful moment when you make a record where you go, 'Wow, that's us.'"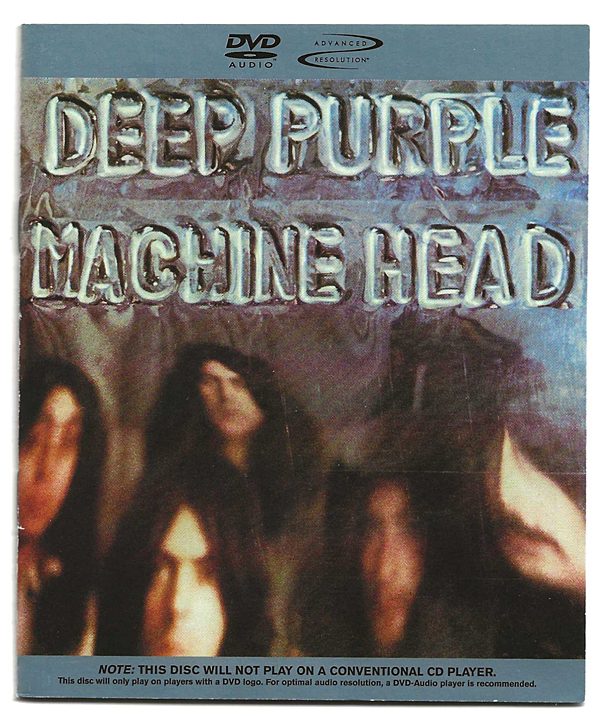 That said, the 2012 Deep Purple Records/EMI 40th Anniversary Deluxe Edition 4CD/1DVD import box set is quite definitive, including 24-bit/96kHz LPCM Stereo mixes of the original album; the original 1972 Quad 4.0 and the 2012 upmixed 24/96 Quad 4.1, both courtesy of Abbey Road Studios' Peter Mew; and a trio of 24/96 5.1 mixes from the abovementioned Klingberg. If a 50th anniversary edition is indeed in the offing, all 40th anniversary material should be included, buttressed by every incarnation of Kellogg/Klingberg's 5.1 mixes on Blu-ray—and then the core album should be wholly revisited in Dolby Atmos. After all, Atmos height channels are where linchpin "Smoke" lines like "fire in the sky" truly belong, don't they?
Paice encapsulates why Machine Head came together so beautifully. "The real secret here is, if everybody is a great player and you have a good singer, you just blend in," the drummer believes. "You know where you have to go, and what you can't do. When you have that, there's an absolute unconscious trust between everybody."
That level of pure intuitive trust is readily apparent in every note Deep Purple play on Machine Head. In short—I love it, I need it, I bleed it.