Remaster Class: Bob Marley & The Wailers: Legend
Calling Bob Marley the king of reggae is a bit like saying Jamaica is a nice place to visit for fun in the sun. It's truly a shame Marley passed away from melanoma at age 36 in 1981 before he could get a full whiff of just how far-reaching the music he helped pioneer has rolled in the ensuing years, but Island Records founder and unyieldingly ardent Marley advocate Chris Blackwell and his forward-thinking label compatriots had the clear foresight to compile 14 of the man's top grooves and singles for inclusion on May 1984's
Legend: The Best of Bob Marley & The Wailers
LP. Their passion for uplifting Marley's vision was quite prescient, seeing how Legend has since become one of the best-selling releases of all time (25 million copies sold across the globe, and counting).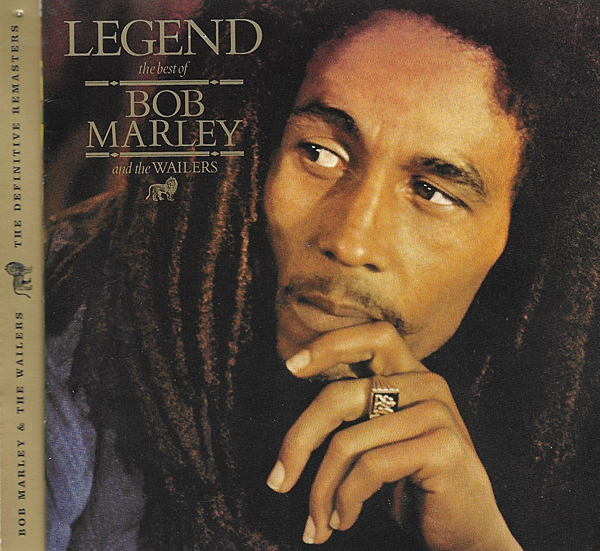 It's fair to say my own original 1984 Legend LP didn't have a ghost of a chance to survive the wear and tear of how often it got played and spilled upon (don't ask!) during my college years. Instead, that warped, good-buffalo-soldier LP has long been relegated to permanent shelf life in a plastic sleeve, with my lone replacement copy having taken its rightful place in my wax-spinning rotation until I finally got my hands on Tuff Gong/Island's 180-gram 2LP remaster in 2019. Released in conjunction with both the album's 35th anniversary and Island's 60th, this updated, limited-edition Legend vinyl has been a sonic salvo for sore ears. (Yes, I'm looking at you, "Get Up Stand Up," "Redemption Song," and "Jamming.")
Naturally, I also procured the European 1984 Island Redbook CD back in the day, albeit mostly for completist purposes—though it should be noted this disc has the album versions, as opposed to the domestic 1984 Island CD that contains several 7-inch (re)mixes. I next obtained Tuff Gong/Island's 2002 Definitive Remasters edition that both focuses on the album cuts of each song and adds a pair of bonus tracks—the echo-laden "Easy Skanking" (hear Bob scat!) and the self-explanatory "Funky Reggae Party" (no doubt an influence on Sting and The Police)—to the overall count. The companion 2002 2CD Deluxe Edition offers a second, 13-track disc dubbed The Legend Remixes, which includes seven of the aforementioned 1984 7-inch mixes that were done by Eric "E.T." Thorngren.
The crown jewel Legend listening experience for me is without a doubt the 2014 30th anniversary double-disc deluxe edition from Tuff Gong/Island/UMe, with all 16 tracks appearing on the companion Blu-ray in 24-bit/96kHz DTS-HD Master Audio and Dolby TrueHD 5.1 options, courtesy of surround mixing guru Bob Clearmountain.
"Legend and Roxy Music's Avalon are my two favorite surround mixes of all the ones I've worked on," Clearmountain told me recently, adding that, for the 5.1 mix, he had to use the original studio demo of "No Woman No Cry" (initially done for the studio version on October 1974's Natty Dread) because they just couldn't find the original multitracks of the better-known live version from December 1975's Live!—i.e., the one released as the single. "You feel like you're right in the middle of that studio recording in 5.1, which can be really thrilling. It's an amazing experience," Clearmountain concludes. And it's hard to argue with that point, imo. This straight-up run-through of "No Cry" takes us right into the heart of Harry J. Studios in Kingston, with wah-wah guitar stabs nestled in the front left, Marley's laid-back lead vocals and The I-Threes' backing vocals dead-center, organ fills in the rears, and the song-ending guitar solo in the rear right. (Note: The Live! version appears in stereo on the included CD.)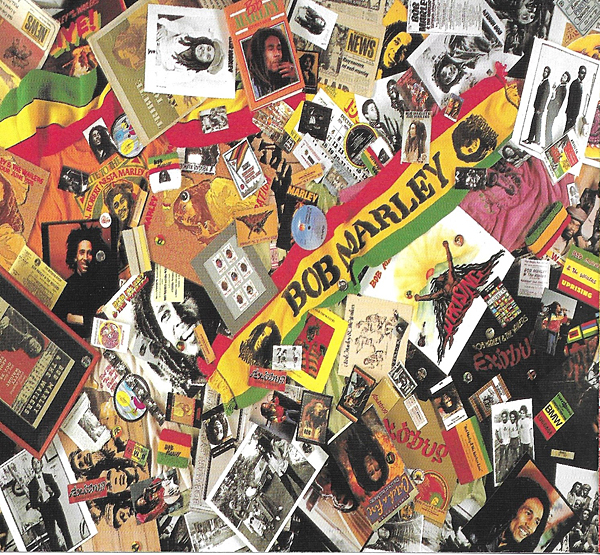 My other 5.1 faves? Glad you asked. I can't seem to get enough of the rear-channel percussive ping-ponging that permeates "Is This Love," nor the funky, freedom-seeking "Exodus," which features Aston Barrett's undeniably baller down-the-middle bass line.
If you like jammin' along to the sweet-leaf riddims of Bob Marley & The Wailers as much as I do, then Legend is the aural gateway to a full-spectrum palette of resilience and redemption songs that are genuinely cherished across the world. Let's all get together over the cultural wonder that is Legend, and feel all right.