Radiohead's Universal "King of Limbs"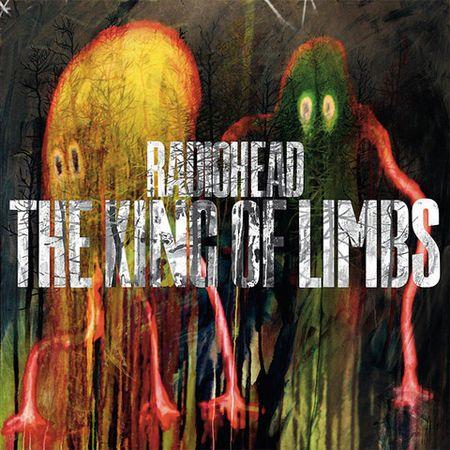 Today's the day Radiohead's The King of Limbs (which has managed to generate a pretty complex release history in its short life) finally hits stores. To celebrate the occasion, the band's seen fit to enter the troubled world of publishing, releasing a free, one-off newspaper, The Universal Sigh, available as a limited edition on newsstands worldwide (if you can't find one, at least at the time of this writing a PDF is available for download). This is a print-only release of poetry, short fiction, and illustration, distinct from the expanded packaging of King of Limbs; the so-called "Newspaper Album"-which includes hundreds of pieces of artwork along with the CD and a double-10"clear vinyl pressing of the album-that the band will release on May 9.
Sensing a long-term threat should Radiohead enjoy the newspaper business, the staff of The Guardian-aided and abetted by editor Alan Rusbridger on keys-have formed a band and released a cover of Radiohead's Creep. The early word is that nobody should think about quitting their day jobs just yet, but listen-and read-for yourself.
In a more substantial challenge to prevailing recording industry wisdom, Radiohead, working with 7Digital, who've orchestrated high-resolution releases for the band in the past, are making King of Limbs available in 24-bit FLAC format. They've already put out a 16-bit WAV version of the album, but it's even nicer to see a major band release its work in a format superior to Compact Disc, especially a band whose members have previously expressed doubts about the necessity and advisability of releasing higher fidelity recordings in an MP3-dominated marketplace.
And in related news, according to unofficial band info outlet At Ease, the band will again confirm their commitment to vinyl to celebrate Record Store Day this April 16. Radiohead will be releasing a 12" featuring two unreleased tracks, "The Butcher"" and "Supercollider." Sadly, the release is UK only, but hopefully some copies will make their way to our side of the pond.
- Michael Berk