PSB Speakers Adds New Models to PWM On-Wall Series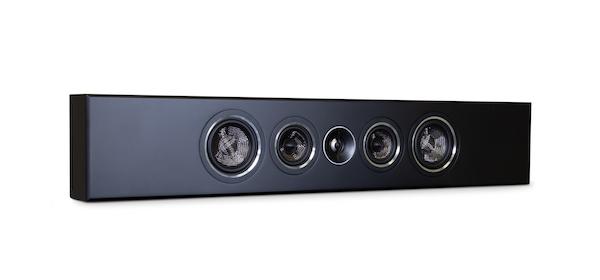 At CEDIA 2019, we reported on the PWM2
the PWM2
, a new 36-inch-long, 3.5-inch deep on-wall offering from Canada's PSB Speakers. That model has now been joined by the PWM1 and PWM3. At 28 and 48 inches long, respectively, PSB's slim, new on-walls provide a wider range of options to mate speakers with flat-panel TVs in a design-conscious home theater.
All PWM Series models can be mounted in horizontal or vertical positions for left, right, center or surround channel use and come with wall-mounting hardware. Each speaker features carbon fiber cones and a new, proprietary 1-inch titanium dome tweeter, with final voicing carried out by company founder and chief designer Paul Barton to ensure sonic continuity with other models from the PSB Speakers family.
PSB's new series is available now in black or white finishes at the following prices: PWM1 ($799 each), PWM2 ($1,499 each), PWM3 ($2,499 each).
WHERE TECHNOLOGY BECOMES ENTERTAINMENT