Sony Launches Three New 4K SXRD Projectors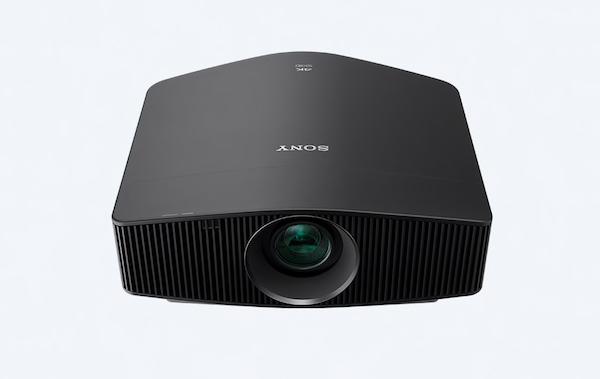 Sony Electronics has announced a trio of native 4K (4096 x 2160) SXRD projectors aimed at the consumer and custom installation channels. The new models are the VPL-VW715ES, VPL-VW915ES, and flagship VPL-GTZ380.
The VPL-VW915ES ($20,000, available now) uses a Z-Phosphor laser light source capable of operating for up to 20,000 hours and is specified at 2,000 ANSI lumens brightness. Dynamic Laser Control and Advanced Iris features work to deliver increased contrast, while a Dynamic HDR Enhancer provides scene-by-scene processing to optimize HDR performance. The VPL-VW915ES also features Sony's new "X1 for projector" picture processing and Super Resolution Reality Creation to enhance lower-res images.
Sony's VPL-VW715 is a lamp-based model with 1,800 lumens brightness that offers a similar feature set to the VW915ES. The VW715 is available now for $10,000 and comes with either a black or white case.
The VPL-GTZ380 is a crossover model intended for home theater or corporate, entertainment, and simulation environments. Sony's new flagship SXRD projector delivers 10,000 lumens light output and features a laser light source employing a red laser diode paired with two different-wavelength blue laser diodes. According to Sony, this combination allows the projector to deliver 100 percent coverage of DCI-P3 color. The GTZ380 is expected to arrive in early 2021 at a price that hasn't yet been announced for the U.S. market, but will undoubtedly be high.
Look out for Kris Deering's in-depth test of the VPL-VW915ES, coming soon to soundandvision.com.