Podcast 98: Sean Olive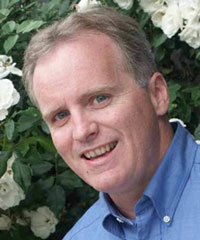 Sean Olive, director of acoustic research at Harman International, talks about the importance of training listeners to evaluate sound systems, Harman's "How to Listen" training program that's available for free online, blind vs. sighted listening tests, Harman's Multichannel Listening Lab, the lack of meaningful speaker specifications, subjective vs. objective evaluation of room-correction systems, research into sound-quality preferences of high school and college students, answers to chat-room questions, and more.
Run Time: 45:57
Click here to listen to this podcast.
Sean Olive is Director of Acoustic Research for Harman International, where he has worked since 1993. He currently directs the Corporate Acoustic Research Group that focuses on the perception, measurement, and improvement of sound quality in Harman home, professional, and automotive audio products. An important role of the Corporate R&D Group is to conduct competitive benchmarking on new Harman audio products to ensure their sound quality is best-in-class, using scientific-based, controlled listening test methods.
Prior to 1993, Sean was a research scientist at the National Research Council of Canada where he worked with Dr. Floyd Toole on research related to the perception and measurement of loudspeakers, listening rooms, and microphones. Sean received a Bachelors degree in Music from the University of Toronto, and his Masters and Ph.D. degrees in Sound Recording from McGill University in Montreal. His Ph.D. research was on room acoustic adaptation and the acoustical interactions between loudspeakers and rooms. Sean has taught various audio courses at CEDIA, McGill, and UCLA on topics that include sound recording, room acoustics, and the perception and evaluation of reproduced sound.
Sean has written over 30 research papers on the perception and measurement of audio for which he was awarded the Audio Engineering Society (AES) Fellowship Award in 1996, and two Publication Awards (1990 and 1995). He is the current Vice President for the AES Western USA-Canada region (his second consecutive term), and writes a blog on audio called "Audio Musings" at www.seanolive.blogspot.com.
Here's the video of this podcast: