Podcast 82: Derek Smith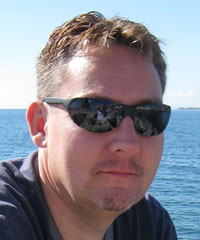 SpectraCal co-founder and CTO Derek Smith talks about the evolution of CalMan, SpectraCal's video-calibration software intended for enthusiasts, the process of calibration, automated calibration, the new eeColor image processor that adjusts a display's color for different amounts of room light, 3D calibration, 4K, expanded color gamuts, answers to chat-room questions, and more.
Run Time: 1:00:54
Click here to listen to this podcast.
With over 25 years of experience as a software developer, Derek Smith founded SpectraCal in 2006 to provide the best calibration software for the video enthusiast. In addition, he is a second-degree black belt, extreme skier, and professional racecar driver—in other words, just a bit of an adrenaline junkie.
Here's the video of this podcast:

SPONSORED VIDEO

WHERE TECHNOLOGY BECOMES ENTERTAINMENT