Podcast 41: Theo Kalomirakis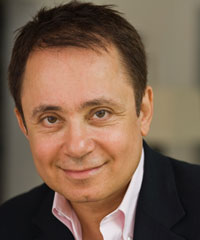 World-renowned home-theater designer Theo Kalomirakis talks about how he got into the business, the allure of grand movie palaces, the details of some of his spectacular theaters, balancing design and performance, working with interior designers and architects, the importance of lighting in a home theater, perforated vs. non-perforated screens, and answers to chat-room questions.
Kalomirakis has designed over 300 custom theaters for the rich and famous in the U.S., Europe, and Asia. His clients include athletes like Randy Johnson and Carl Ripken, Jr., Hollywood stars such as Eddie Murphy, Kelsey Grammer, and Dwayne "the Rock" Johnson, best selling authors Dean Koonz and Jonathan Kellerman, film critic Roger Ebert, and many others.
Run Time: 1:02:04
Click here to listen to this podcast.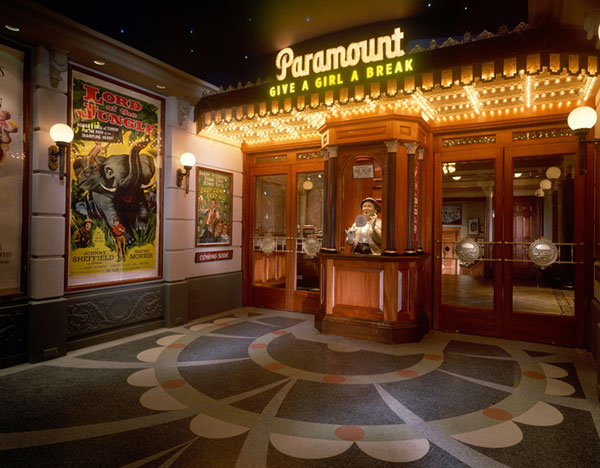 Theo Kalomirakis often extends the theater experience to the entrance, replicating a marquee and ticket window here.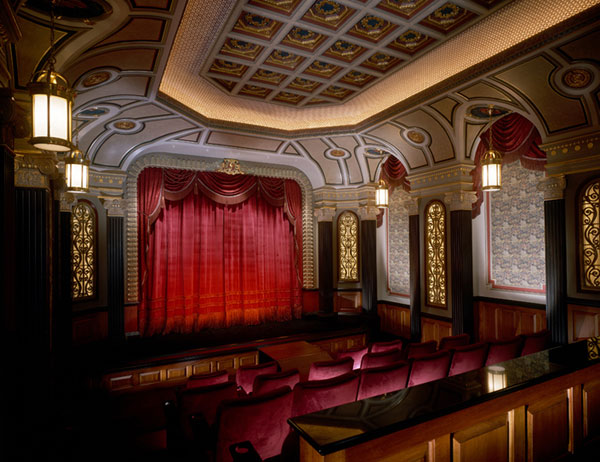 Once past the ticket window, you enter this classic theater.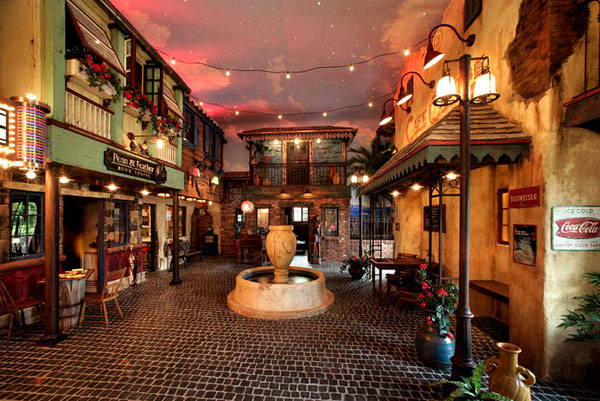 In this installation, Theo created an entire piazza outside the theater, including a bookstore with the owner's library, an ice-cream shop, and a full restaurant.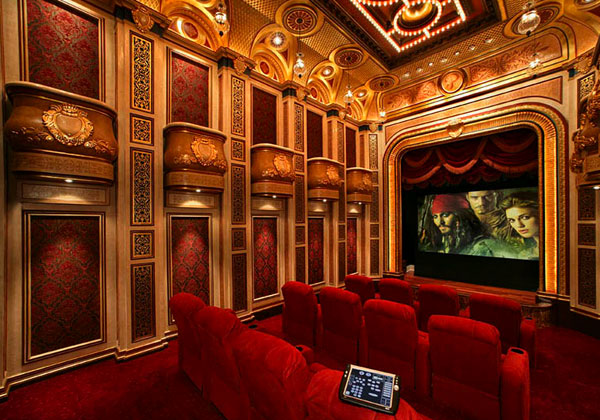 After strolling the piazza, this magnificent two-story theater awaits.
One of Theo's contemporary designs.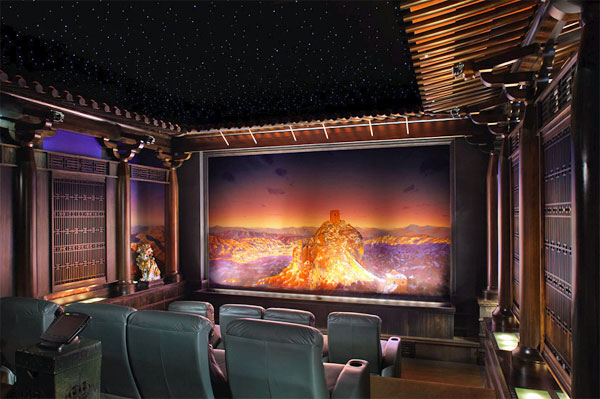 This themed theater evokes a Chinese courtyard, complete with fiber-optic stars overhead.
An Art Deco design.
Another contemporary design.
More Art Deco.
A themed theater reminiscent of a Tuscan villa.
LATEST VIDEO