Panasonic Starts Streaming Netflix
If you own a 2010 Panasonic Viera Cast TV or Blu-ray disc player and subscribe to Netflix, you're in for a pleasant surprise. Your $8.99 and up monthly Netflix subscription entitles you to stream programming from the rental outfit on your TV.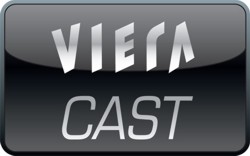 The new Viera Cast sets also have a USB jack that accommodates a wi-fi (801.11b or up) adapter, and support AVCHD video and JPGs.
In addition to Netflix, Panasonic's network-savvy sets also support paid content from Amazon Video on Demand. Other broadband-delivered features include Skype internet phone, Twitter, Pandora, YouTube, Google Picasa, Bloomberg News, and weather.
Viera Cast plasma TVs include the VT25 and VT20, with screens from 50 to 65 inches; the GT25, with 42- and 50-inch models; the G25, with 42- to 54-inch models; and the G20, with 50- and 54-inch models. The VT25, VT20, and GT25 are 3D capable.
See press release.
LATEST VIDEO
WHERE TECHNOLOGY BECOMES ENTERTAINMENT