Panasonic Nails Avatar 3D BD
The 3D Blu-ray release of
Avatar
will launch with help from Panasonic (and vice versa). Only consumers who buy a Panasonic 3D plasma will get their hands on the desirable title, at least for a while.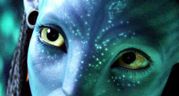 This is the latest in a string of joint moves by Panasonic and Fox, the releasing studio. Last year Panasonic used 3D trailers of the movie in product showcases. Then there was a promo with a $25 rebate on purchase of a Panasonic BD player or HTIB plus a 2D copy of the film on BD or DVD. In this latest effort, the disc will be bundled with TVs and related gear. How long the promo will run has not been disclosed. See This Week In Consumer Electronics.
Panasonic is also launching a 3D Innovation Center this fall at its U.S. home base of Secaucus, New Jersey with another branch in Los Angeles to collaborate with the entertainment industry. In addition to entertainment, the company sees the technology being applied to health care, education, and other fields. See press release.
LATEST VIDEO
WHERE TECHNOLOGY BECOMES ENTERTAINMENT