No More Excuses: The Price of a Big Picture Just Got Smaller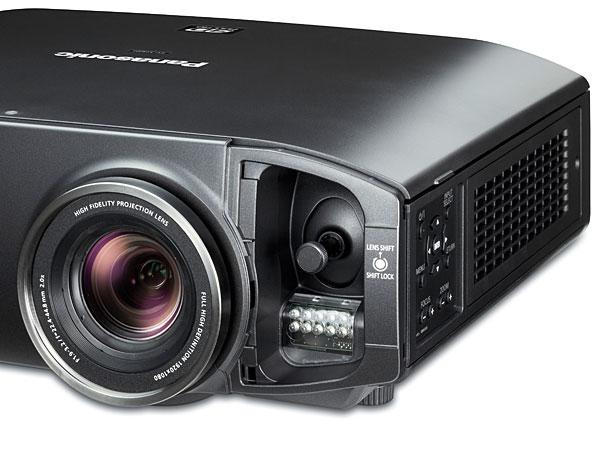 It's not unreasonable that any regular reader of Home Theater may lust, if only in his heart, for a two-piece projection system that genuinely matches, if only at a smaller scale, the experience we have in our local multiplex. By experience I mean an image that delivers contrast, color saturation, and a level of detail reasonably close to that associated with cinema, and sound quality that is as equally engaging, powerful, and unfatiguing.
For the longest time, getting this at home was a rich man's game. When I started writing about these products years ago, bulky and underperforming CRT projectors (by today's standards) were the only way to play, and you could easily spend the cost of a small home on a projector (or pair of projectors, required for brightness), a fancy video processor, and a screen. That's without even addressing a sound system Then we moved into DLP-, LCD-, and LCOS-based digital projectors, and the best of these also remained prohibitively expensive, well over $10,000 and often multiples of that. Eventually, cheaper models were introduced, but the performance gap between the best and even the middling models was as wide as the Grand Canyon. It could be the difference between getting fully immersed in your viewing versus having to acknowledge obvious visual shortcomings that always left you wishing for something better.
My, oh my, how things have changed, especially in that $3,000-to-$4,000 price range that has for several years now represented Home Theater's sweet spot for "budget" projectors. This is that place where performance really lets you forget about the gear, and the feature mix starts to look most agreeable. In just the last couple of years, image quality in this bracket has made truly stunning leaps. The 2D performance we expected from a $10,000-to-$15,000 projector two years ago is now readily achieved for about a third of the cost. Scratch that—performance that exceeds what we got for, say, $12,000 back then is now available for a third of that. And they throw in 3D. (Whoo-hoo!)
None of the three projectors we have reviewed in recent weeks costs more than $5,000, and that $5,000 model, an LCOS-based projector from JVC, comes at a premium to the company's $3,500 budget offering because it adds faux-4K upscaling, a feature that so far we've found adds little to the typical viewer's experience. The other two projectors—an LCOS model from Sony and an LCD projector from Panasonic—list for $4,000 and $3,499, respectively, and the Sony comes with a certificate for a several-hundred-dollar replacement lamp built into the price.
All three delivered amazing picture quality. I'm not saying $4,000 is chump change, and you'll still have to add a decent budget screen, which could be another $1,000 or more depending on size and type. But this is within the realm of affordability in a world where the average family sedan probably costs a minimum of $20,000. If you can dedicate a room as a theater space with controlled lighting, or convert your family room for night-time movie viewing with a screen that drops down over the flat panel, that dream of a really, really big picture might not be so far away after all.