New Gear: Monitor Audio WS100 Wireless Multimedia System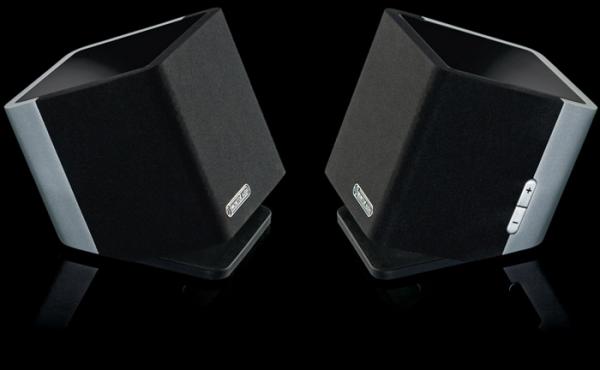 Monitor Audio have covered most of the speaker bases, from traditional towers and surround setups to miniscule desktop companions and docks, so it's no surprise that they've decided to enter the burgeoning wireless audio arena.
The new WS100 (which S+V first got a glimpse of back at last year's CES) is a two-channel, desktop-friendly wireless system based around SKAA's streaming technology, which allows for lossless playback at CD quality. A transmitter dongle is required (available in USB and iDevice flavors); each transmitter can support up to 4 pairs of speakers, making for a simple-to-setup whole-house system if that suits your needs; likewise, each speaker pair can be set up to receive signals from up to 4 transmitters, so you can set up multiple computers as sources within your system. Not enough? Too newfangled for you? No worries, there's a 3.5 mm auxilliary input around back. There's a wireless remote to keep things under contro.
The units are built for stiffness and ruggedness (each 5-inch die-cast cube weighs 3 and 3/4 pounds); each channel includeds a tweeter and a midbass driver, constructed from Monitor's signature C-CAM metallic material. Each driver is powered by it's own amplifier.