My Fair Lady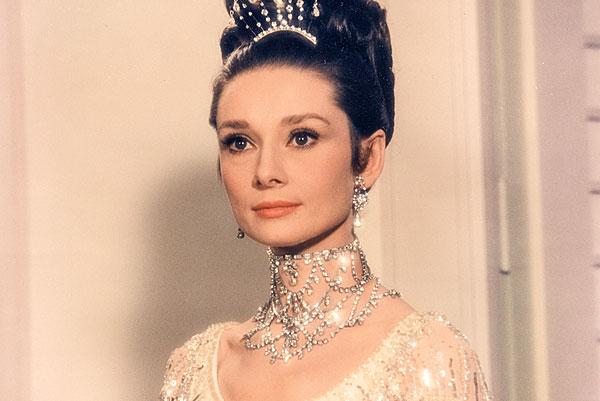 Eleven years after historians/preservationists Robert A. Harris and James C. Katz's 1994 film restoration, Harris has gone on to do a new digital 4K restoration from an 8K scan of the original negative and other surviving 65mm elements. While the first attempt rescued the disintegrating elements and breathed fresh life into Lady, the DVDs that emerged, although a vast improvement on broadcast versions, were disappointing in darker scenes' definition and color. This Blu-ray transfer, though, is stunningly good, even in the dimmest scenes. From the opening emptying of the opera house, images are filled with rich colors. In-depth compositions are sharp and highly detailed, with figures and columns solid and dimensional throughout the giant Covent Garden set. Weaves to Eliza's basket and straw hat and beautiful patterns in wallpaper and cushions are all well defined and textural. Even in backgrounds, shelves contain individuated tomes.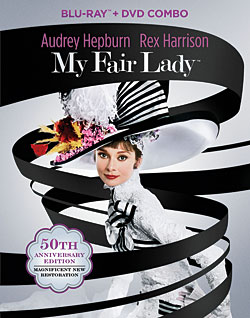 All channels immediately kick in with the overture, sometimes subtly bringing the full, resounding music off the screen, sometimes immersing you in a sea of Frederick Loewe's gloriously energizing score (arranged by André Previn). Surrounds echo and comment—with different, well-separated instruments—on the main themes in the front channels. Rex Harrison's booming, well-enunciated proclaiming or whispering is always crisp and clear, as are Audrey Hepburn's early caterwauling that turns into gentle-spoken utterances.
A Blu-ray of extras include a well-made, in-depth, hour-long featurette on the inception, reception, and first restoration. In multiple interviews and award-acceptance speeches, Hepburn and Harrison show their class and intelligence. There's footage of entertainingly star-festooned premieres, production tests, and multiple trailers, promos, and galleries. But it's two of Hepburn's original song performances that delight and dismay with what might have been but for overdubbing.
Blu-Ray
Studio: Paramount, 1964
Aspect Ratio: 2.20:1
Audio: Dolby TrueHD 7.1
Length: 172 mins.
MPAA Rating: G
Director: George Cukor
Starring: Audrey Hepburn, Rex Harrison, Stanley Holloway
Similar to phonetics expert Professor Higgins' struggles to save a dirty, guttural-sounding Cockney girl by improving her language and appearance, other experts have tried to save and transform a Lady, too. In 1964, My Fair Lady won eight Oscars, including ones for best film, director, cinematography, sound, music, and for Cecil Beaton's costumes and set designs. But, 50 years later, does the Lady still look and sound good enough to pass as a dazzling duchess?