Multiroom Mania: It's All About Your Lifestyle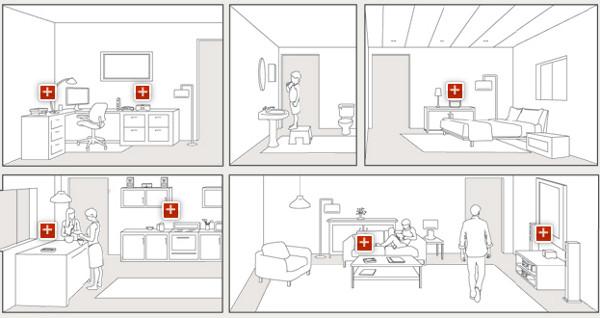 As a longtime observer of the audio/video scene, I can state with confidence that things have changed more in the last five years than they did in the prior 25. I say that with full acknowledgement of the breakthroughs I've been lucky enough to report on during my career, including the introductions of the VCR, camcorders, Laserdiscs, Compact Discs, DVDs, high-definition television and its HD disc formats, surround sound in its various incarnations, flat panels, digital music downloads, and others.
The effects of all of those advancements pale next to the changes being engendered now by the touchscreen smartphone and tablet, coupled with the maturing of the Internet driven by Wi-Fi and affordable broadband service delivered over cell networks. Steve Jobs, rest his soul, set the storm in motion with his brilliant insight that a handheld touchscreen device, masquerading as the telephone or music player people were already predisposed to carry, could be hoisted by the collective imagination of an open software community to directly enhance even the most arcane corners of our lives. It's not by chance that the phrase "there's an app for that!" has become a running joke. Last October, Apple announced it had reached the milestone of 1 million apps available at its iTunes store.
One of the trends to emerge from this confluence of technologies is multiroom wireless audio. It's not brand new by any means—credit must be given to Sonos's founders for committing to the concept back in 2002, when music downloads were just emerging and an Apple iPod-like wheel was the closest any average consumer could get to "touch" control of a device. Eventually, Sonos built its own affordable touchscreen controllers, and only in recent years abandoned them in favor of apps that run on the popular device platforms. What's surprising, though, is that it's taken until now for other companies to really jump on the bandwagon, and that so many audio manufacturers first embraced Bluetooth and Airplay, two wireless technologies that, at present, still do not offer the ability to stream simultaneously to different rooms using a single app-based controller.
That multiroom capability—coupled today with free and low-cost Internet streaming services like Pandora and Spotify that provide access to millions of songs—has the power to alter lifestyles. I've seen it in my personal life, in that of friends and family, and in the lives of customers I serviced when I ran my own custom install business. Just place an engaging touchscreen in someone's hands that makes it fun to quickly access different types of music in key living areas of the home, and music becomes the fabric of their life—not just the noise behind their daily commute or the thing to sit down and enjoy as a special audiophile moment, but the ever-present wallpaper that can lift our mood or move us when we least expect it. Multiroom audio systems serve as our release from the mundane of daily routines and provide us with steady access to the soul. They are digital crack.
Several companies recently launched app-based wireless multiroom systems, among them Bose, Samsung, and Bluesound, the latter a high-performance system from the makers of NAD and PSB that we recently reviewed. Along with these proprietary systems, two competing licensed technologies have been announced: Play-Fi from DTS, and AllPlay from Qualcomm. Notably, Sound United, owner of the Polk and Definitive Technology brands, has signed on with Play-Fi for its own foray into multiroom. As always, count on Sound & Vision to weigh in with product reviews and features on this emerging product category.