In the Mood for Love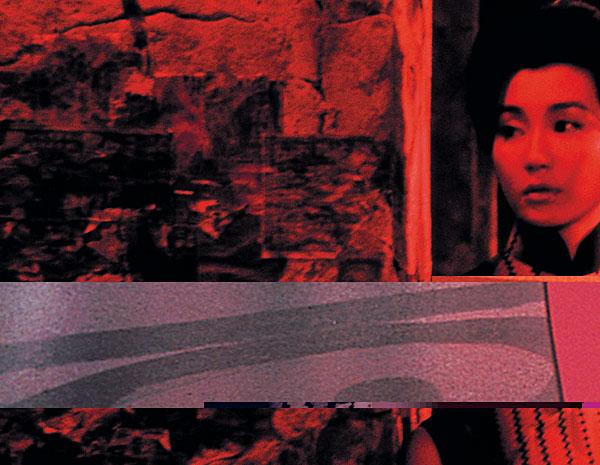 The story, or more the situation, is about a man and woman, living next door to each other, who slowly realize that their respective spouses are having an affair with each other—and who (very) slowly start to fall in love themselves. Most of it takes place in Hong Kong in 1962, in a cloistered community of Shanghai émigrés, the time and setting of Wong's own childhood. It's a past that has since completely vanished, and the film has the glow of a gem in amber. It may even have wrung him out, as he hasn't made a good movie, much less a great one, since. This and Chunking Express, a very different, lighter, wryer film (also a Criterion knockout), will be seen, many years from now, as his legacies.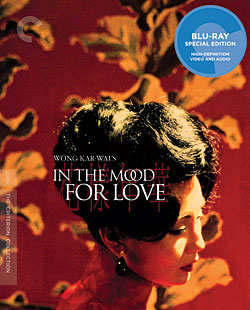 Criterion's new 1080p transfer, made from a 2K scan of a 35mm interpositive, supervised by the director of photography, Mark Lee Ping-bin, is lush and gorgeous—leagues more so than the 2002 standard-definition DVD (which was extraordinary for its day). Colors are eye-popping, textures (of skin, fabric, wooden stairways, lace curtains—everything) are palpable, dark streets (ominous and romantic) are dark but detailed. This is an amazing- looking film.
The special features are, for the most part, fascinating. Two interviews—one with Wong, the other with critic Tony Rayns—explain the cultural and historical context of the film, enriching the experience in a way that many Hong Kong natives would intuit but Westerners otherwise wouldn't get. A making-of featurette shows Wong's meandering creative process and how the film (which took 15 months to shoot, including a total remake) evolved from a more whimsical romance to the brooding mood piece that ultimately emerged. A must-see.
Blu-Ray
Studio: Criterion Collection, 2000
Aspect Ratio: 1.67:1
Audio Format: DTS-HD Master Audio 5.1
Length: 98 mins.
MPAA Rating: PG
Directors: Wong Kar-wai
Starring: Tony Leung, Maggie Cheung, Rebecca Pan
Wong Kar-wai, the greatest living Hong Kong filmmaker, is a weaver of smoldering dreams, and In the Mood for Love is his masterpiece. He may be the most intense practitioner of pure cinema. Very little happens in this film, but his brash colors (like something out of a Matisse painting), arch compositions (long shots at slightly off angles, slow tracking shots signifying the passage of time and the ache of waiting), and use of music (a languorous, longing string motif) sow a hypnotic tension and a charged passion (though its beautiful lead actors, Maggie Cheung and Tony Leung, barely touch each other and show not a smidgen of bare skin).