Mitsubishi HC6800 LCD Projector
Price
: $2,295
At A Glance
: Excellent video processing • Stunning resolution • Poor shadow detail
While Mitsubishi might have a larger footprint in your memory with its big-screen TVs and flat panels, the company is focused on front projection. In fact, its Website shows 26 projector models, including four home theater designs.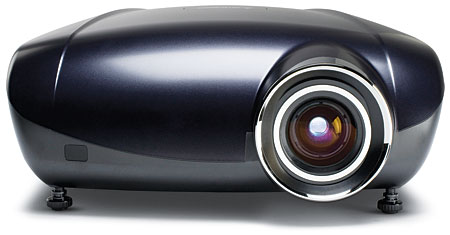 Mitsubishi projectors are not your father's Mitsubishi, and by that I mean video displays, not cars. Its projectors are marketed by the company's Presentation Products division, which is separate from the division that sells flat-panel and rear-projection TVs.
The company's $4,000 HC7000 projector garnered a lot of praise in our March 2009 issue. The new HC6800 looks like its kissing cousin, but one that will leave your bank balance about $1,700 richer. Has Mitsubishi skimped to bring the price down? On the surface, it doesn't appear so. The features are remarkably similar, and the performance… well, that's what we're here to check out.
Description
The HC6800's slightly curvy case sports the usual set of rear-mounted video inputs. They are deeply recessed, and if you mount the projector upright and vertically, the HDMI ports would be a little hard to reach. The control panel is located on top.
The Mitsubishi is the only projector in this group with motorized lens shift (horizontal and vertical), focus, and zoom. The motorized functions offer both Fast and Step (slow) operation, which makes them the most precise motorized projector controls I've yet experienced. The zoom lens offers a projection range of 11.25 to 18.1 feet on a 96-inch-wide screen.
The HC6800's 170-watt lamp (in Standard mode; 136 watts in Low mode) is rated for an estimated life of 4,000 hours in Low mode and 2,000 hours in Standard (presumably, though this is not specified, to half brightness).
Like the Epson, the HC6800 employs three D7 LCD imaging chips (presumably these are made by Epson as well, since D7 is Epson chip-generation coding).
In addition to the usual aspect ratios, the Mitsubishi offers two anamorphic modes for viewing images on a 2.35:1 screen with an anamorphic lens (available from several manufacturers). One mode is for video sources, and the other is for computer sources. The latter is a first in our experience. I didn't test the anamorphic feature here.
When it receives a 1080p/24 input, the projector doubles the frame rate by repeating each frame once and displays at a frame refresh rate of 48 Hz. It displays all other inputs at a refresh rate of 60 Hz. There's no motion compensation feature that uses frame interpolation.
Mitsubishi calls its six preset picture modes Gamma modes. The two User Gamma modes offer manual adjustment of the gamma, separately for the low, middle, and high portions of the gamma curve. That's not just for the overall gamma, but for the red, green, and blue gamma as well.
The Color Temperature control has five options, including a User mode that offers red, green, and blue adjustments at both the bottom and top of the brightness range. It doesn't have a color management system that offers control over the color gamut, and there's no fixed color gamut control with multiple options. It also doesn't have individual color isolation controls (red, green, or blue, or just blue only) to assist in setting the Color and Tint controls without having to use those imprecise color filters.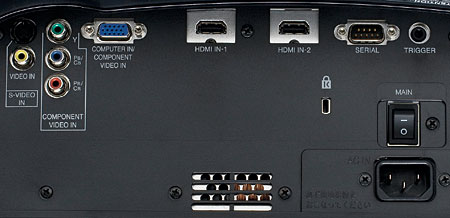 There are three types of noise reduction: temporal recursive (TRNR)—a ten-dollar phrase for random noise reduction—mosquito (MNR), and block artifact removal (BAR). They are not functional with 720p, 1080i, or 1080p inputs. I didn't use them.
Mitsubishi's Diamond Black Iris offers five different automatic operating modes, plus Off (fully open). For me, Auto 5 produced the best results.
You can set up each input differently. The Mitsubishi also has three A/V memories in which you can save different settings. The memories are independent of the inputs; that is, you may save three different A/V memory setups for each source.
I didn't expect much from the CTI control, which is designed to increase the crispness of color boundaries. The effect was clearly visible on a color test pattern, with no obvious negative side effects (at least when I used its lowest setting). I left it on, but I was never convinced it did much on real program material.