Lutron 2012 Excellence Awards
For the past nine years, Lutron Electronics has brought together a number of editors and writers in the industry to review and judge a towering stack of anonymous submissions from dealers vying to win one of the lighting control company's annual Excellence Awards. This year, six writers/editors plus myself were locked in a room at Lutron's Residential & Commercial Experience Center in Irvine, California, and told we couldn't leave until—after much discussion, arguing, hair-pulling, and some brutal name-calling—we had collectively decided which projects were the most amazingly cool, excellently conceived, and beautifully implemented in their categories.
There were five categories in Lutron's 2012 Excellence Awards, most of which are self-explanatory: Best RadioRA 2 Project, Best Energy Saving Application, Most Unique/Creative Use of Lutron Products, Best Window Systems Project, and the mysterious-sounding Essence of Pleasance. I can say from firsthand experience that none of the decisions was easy. Even within the same category, the submitted projects and installations varied quite a bit in size, scope, and overall attempt to satisfy the client's needs and wants (regardless of how bizarre those wants often were). But the awards aren't necessarily about who put together the largest install. We considered aspects from as small as the placement of a light dimmer to as large as the implementation of scenes, automation sequences, energy management, as well as overall usefulness, accessibility, and convenience.
The fact that the judges' decisions weren't always unanimous is an indication of how many excellent designers and installers there are out there, and it shows that lighting control is about more than simply flipping a light switch on and off. With the right system and a little bit of creativity, not even the skylight is the limit to what you can do.
Winners
Essence of Pleasance: Lutron defines pleasance as "a fundamental feeling that is hard to define but that people desire to experience." Architectural Electronics in Winter Park, Florida, pleasanced a showcase home with a HomeWorks QS system that controlled every light in the house (96 loads in all) with a combination of seeTouch custom-engraved keypads, dynamic touchscreen keypads, occupancy sensors, and a daylight sensor. The 13 Sivoia QS shades throughout the house were custom-installed in recessed pockets to hide the valances. In addition to programming that automatically dims the exterior lighting after midnight and turns it off in the morning, the system also uses a motion-activated and timed exhaust fan to get rid of a vehicle's noxious fumes after it enters the garage.
Best Energy-Saving Application/Project: Denver's Conundrum Technologies put together this super-efficient, ultra-green installation at the Walking Mountains Science Center in Avon, Colorado. In addition to overseeing a sprawling setup with four dimming panels, 16 occupancy sensors, 16 light sensors, and a dozen Sivoia QS shades, the Lutron HomeWorks QS controller is an integral part of managing the Center's overall energy production and consumption—not an easy task considering it involves both gas- and geothermal-based heating, as well as an extensive array of almost 200 solar panels generating either electricity or hot water and heat. Conundrum Technologies estimates that the system will save the Center around $6,000 a year in energy costs.
Best Window Systems Project: The Doherty Design Group of Indianapolis, Indiana, was able to overcome numerous installation and wiring hurdles in order to preserve the aesthetics of the client's 30,000-square-foot residence and still retrofit a wide variety of shading solutions into the home. The project includes battery-operated Sivoia Wireless QS shades (some installed with a custom valance to match arched mahogany windows), roller shades, a Lutron cornice and Sivoia QS drapery track, plus a privacy roller shade mounted behind the largest Kirbe vertical drapery system installed to date. (Kirbe vertical draperies move up and down like roller shades do inside the traditional side-by-side drapes.)
Best RadioRA 2 Project: What started as a relatively simple retrofit project involving 20 RadioRA 2 dimmers controlling lighting in the common areas of a house quickly grew into a system managing all of the lights in the 5,200-square-foot home. It wasn't long before a number of vacancy sensors were added to automatically turn off the lights in unoccupied bathrooms, closets, and guest rooms. After installing three RadioRA 2 wireless thermostats (bringing the total number of Lutron system devices to 97), Los Angeles, California's Powerfull Systems engineered a special workaround that provided the often-traveling homeowner remote control of the home's entire RadioRA 2 system—plus control of a second RadioRA 2–filled home in South America—via Lutron's Home Control+ app.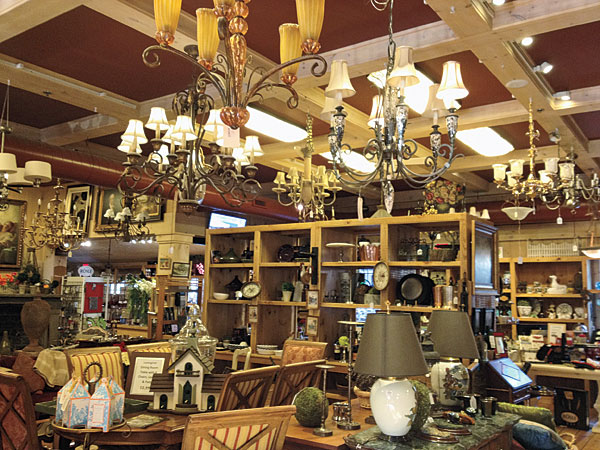 Most Unique/Creative Use of Lutron Products: Last year's winner in this category used a Lutron RadioRA 2 system to automate a client's pig farm—which you've got to admit was definitely a unique and creative adaptation of a lighting control system. This year, C&T Electric's more metropolitan project used a Lutron HomeWorks system to manage almost everything (except the employees) at The Shoppes at Whittemore Crossing, a 20,000-square-foot luxury retail enclave and design center in Middlebury, Connecticut. The HomeWorks system controls the site's extensively used LED lighting, numerous Sivoia shades, ceiling fans, pumps for waterfalls and fountains, and is integrated into the fire alarm and security system. Locking or unlocking the building's doors even initiates extensively programmed automation that either shuts everything down for the night or gets it ready for business in the morning.
LATEST VIDEO