Ludacris' Soul SL300 Headphones, Now Everywhere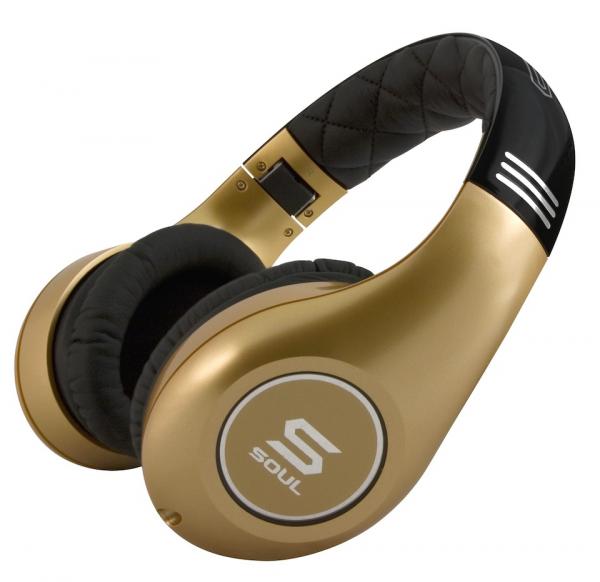 The SL300, the long-awaited flagship model in Chris 'Ludacris" Bridges' Soul headphone line, finally makes its way to major retail chains nationwide today, so pretty much everybody who can make it to a Best Buy or has an Amazon account should have a chance to see if Luda's put his money where your ears are.
You're taking your money out of the stock market today anyway, so you might put $300 towards enjoying some tunes in the blissful isolation that active noise cancellation promises. Kidding aside, beyond the convenient noise-cancelling, the SL300's also provide modern conveniences like a pair of cables (one straight audio; the other with an iOS friendly remote), a travel case, gold-plated connectors (with gold at $1,700 an ounce right now, get on this right away), and the ability to play in passive mode even with a dead battery.
We'll reserve comment on the audio quality 'til we get a chance to take a nice, long listen to these, but we'll keep you posted on what Ludacris' team has been able to achieve, and hopefully we'll be able to see how they stack up to the artist-endorsed competition.
WHERE TECHNOLOGY BECOMES ENTERTAINMENT