Bowers & Wilkins Refines Entry-Level 600 Series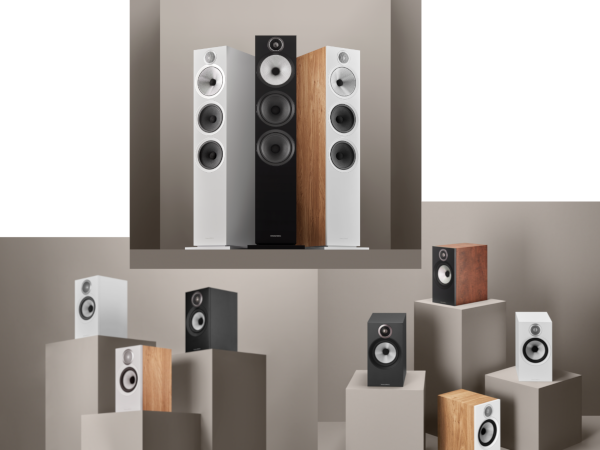 Apart from being one of the world's most respected speaker companies, Bowers & Wilkins is known for its relentless pursuit of sonic perfection. That mission started a half a century ago with founder John Bowers and continues today with a fresh round of upgrades to the brand's popular 600 Series.
The newly refined eighth generation of B&W's entry-level lineup includes four mix-and-match models ready to accommodate a two-channel stereo or home theater setup: The 603 S3 tower ($2,500/pair), two bookshelf/stand-mount speakers — the 606 S3 ($1,100/pair) and smaller 607 S3 ($900/pair) — and HTM6 S3 center-channel speaker ($900), all of which pair with the existing ASW610 ($899) and ASW608 ($599) subwoofers.
Topping the list of upgrades is a new tweeter design comprising two impossibly thin elements: a light yet rigid titanium dome only 25 microns thick braced by a 30-micron titanium ring. The tweeter is housed in an elongated tube-loading system inspired by the tweeter used in the considerably more expensive 700 Series S3 speakers introduced last fall. The tube loading system is said to create a more open sound by reducing the resonant frequency behind the dome.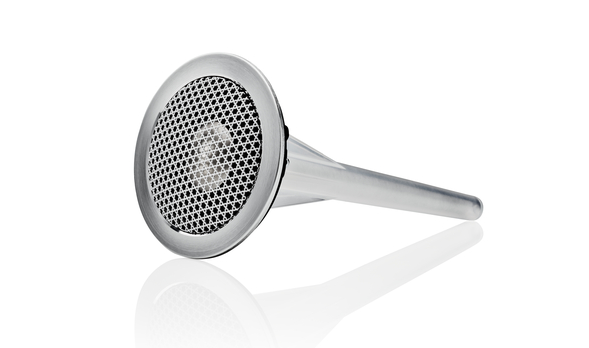 The tweeter also sits on a larger, 700 Series S3-sized diaphragm mounting plate to improve dispersion and is protected by the same to grille used in the new flagship 800 Series Signature speaker.
The 600 Series S3 models also make use of the low-distortion midrange and woofer motor assemblies and crossover components created for the 700 Series S3 speakers and boast sturdier cabinets that situate the tweeter closer to the main driver to improve integration and stereo imaging. Other features that originated in the 700 Series S3 lineup include the rear terminal tray and bass port.
The new 603 S3 floorstander mates a 1-inch tweeter with B&W's 6-inch Continuous Cone midrange driver and two 6.5-inch paper-cone woofers, while the 606 S3 and 607 S3 bookshelf models pair the same tweeter with a 6.5-inch or 5-inch Continuous Cone woofer, respectively; the optional FS-600 S3 stand is available in silver or black for $300/pair. In the HTM6 S3 center speaker the tweeter is flanked by a 5-inch Continuous Cone woofer on either side.
All of the new 600 Series S3 models are available with a white, black, or oak finish. For more information, visit bowerswilkins.com.