Living the Automagic Lifestyle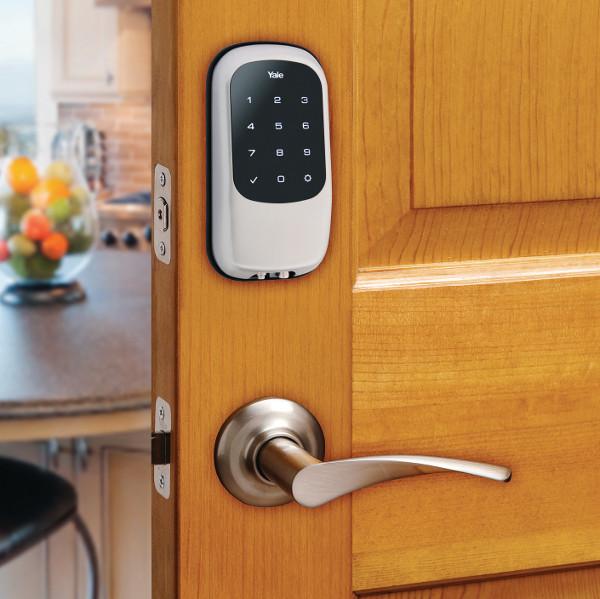 Automation describes using control systems to operate equipment or other applications with little or no human interaction. At its simplest, home automation could be a garage door opener or a mercury-filled thermostat kicking on your HVAC system; and at its most complex, there's virtually nothing an automation system can't do.
The Internet of Things (IoT) is imminently upon us, and it's estimated there will be somewhere between 26 and 30 billion connected IoT devices within the next five years. This will be a huge boon to home automation systems, which rely on communicating with multiple, often disparate, devices to make our lives easier and (hopefully) better. While triggering most home automation activities involves pressing buttons like Goodnight or Watch Movie on a keypad or remote, the coolest aspects of a home automation system in my mind are the ones that take place seemingly on their own, "automagically" as you live your life.
In my own home, I have Crestron, Control4, and Lutron systems handling lights, shades, fans, HVAC, door locks, and my AV system. Here are a few automagic things I have programmed into my system, ensuring the house does what I want it to.
Motion Sensors
Frequently used with security sensors, motion sensors&mdsh;often called "occupancy sensors" in the automation world&mdsh;are terrific for sensing when a room is in use. If you have a security system with sensors already in place, there's a good chance they can be tied into your automation system. If not, several companies offer relatively affordable battery-powered sensors that easily install in no time. These sensors can turn lights on as you enter an area, and I've placed them in my bathrooms. I just walk in, and the lights pop on. Once you've lived with this convenience, it very quickly becomes an indispensable lifestyle feature. Motion sensors can also be used in conjunction with other devices, say your HVAC system, to turn a fan on or raise or lower shades if the temperature s above a certain level. Throw in a time-of-day variable, and a motion sensor could set lighting to different levels: say, 100 percent when tripped during the day but only 30 percent for a middle-of-the-night bathroom trip. The other half of a motion sensor's job is turning devices off when no one is in the room to conserve energy.
The coolest aspects of home automation are the ones that take place on their own.
Security System Integration
Like motion sensors, there are a ton of features and sensors that can be integrated into your automation system from a typical security system for housewide synergy. For example, a door sensor could be used to turn on lighting, ensuring you never enter a dark home. The security system's Arm to Away button can adjust lights throughout, set away HVAC temperatures, and turn off all the TVs. At my custom installation showroom, we use the Disarm command to turn on all the store's lights and televisions.
Door Lock
An integrated door lock can provide many of the same hands-free automation integration features of a security system, with simple programming that lets you set events on whether the door is locking or unlocking and whether it is done from a code or manually. For example, when I unlock my back door using the keypad code, it knows I'm coming in and triggers my control system to turn the hall lights on. When I unlock it with the knob, it knows I'm going out, and I have it programmed to automatically relock the door after two minutes.
Astronomic Time Clock
These are definitely my favorite no-touch automation actions because once programmed, they happen automatically every day, with no thought or effort required: the true essence of automation! Virtually any modern automation system can initiate activities at specific times of the day or tap into changing sunrise and sunset times to make sure the system literally keeps up with the times. At my house, my blinds raise each morning at 8:00 to let in morning light and lower at sunset for privacy. My exterior lights come on at sunset and then go off at sunrise. This provides security lighting at night, and I never have to worry about them being left on all day long. The system's clock can also be used to run timers that can execute commands X amount of time after another event happens, which is great for turning off lights or locking doors.