Japan Tragedy May Disrupt Manufacturing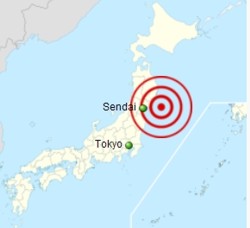 While human misery is the most horrifying outcome of the Japanese earthquake and tsunami, the natural disaster also has implications for the manufacturing of consumer electronics.
Japan makes finished CE products like TVs as well as components such as LCD panels and chips, which it supplies to manufacturers all over the world. The disruption may result in shortages and higher pricing for these products and parts.
Panasonic and Sony are among the manufacturers who have closed factories in the wake of damage and power outages. Rolling power blackouts may keep them idle for some time to come as nuclear power plants operate in crisis mode.
See TWICE, The Wall Street Journal, and The New York Times.
You can make a donation to the Red Cross online or by texting REDCROSS to 90999 for a $10 donation.
LATEST VIDEO
WHERE TECHNOLOGY BECOMES ENTERTAINMENT