Unknown—Warner Bros.
Video: 4/5
Audio: 4.5/5
Extras: 3/5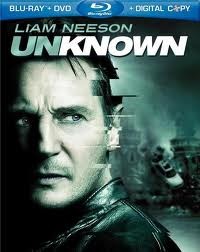 Liam Neeson plays Dr. Martin Harris, who awakens after a car accident in Berlin to discover that his wife suddenly doesn't recognize him and another man has assumed his identity. Ignored by disbelieving authorities and hunted by mysterious assassins, he finds himself alone, tired and on the run. Aided by an unlikely ally, Harris plunges into a deadly mystery forcing him to question his sanity, his identity and just how far he's willing to go to uncover the truth.
Warner serves up a great looking HD transfer for this day and date release. Detail is solid throughout with nice fine object detail in close ups. Like most new release thrillers, there is a lot of stylization going on with boosted contrast and obvious color manipulation. You'll find plenty of teal and orange here, which seems to be par for the course with new releases these days. Depth of image is strong and overall dimensionality is what you'd expect from a bigger budget new release. The DTS-HD Master Audio mix also delivers the goods. There is plenty of dynamic range here and the sense of ambiance within the mix is excellent. Dialogue sounds very natural throughout with good balance within the mix. The low end is effective and delivers when it needs to making this a nicely balanced mix given the genre.
Like all new Warner releases Unknown comes with a DVD and digital copy of the film. You can find a bare bones Blu-ray release if you want it though. Supplements include a look at lead actor Liam Neeson and his action star background and an insight into the production of this thriller.
I love twisty thrillers and you don't get very many with more twists and turns than this film. It will keep you guessing to the end. Highly recommended!
LATEST VIDEO