How Well Can You Hear Audio Quality?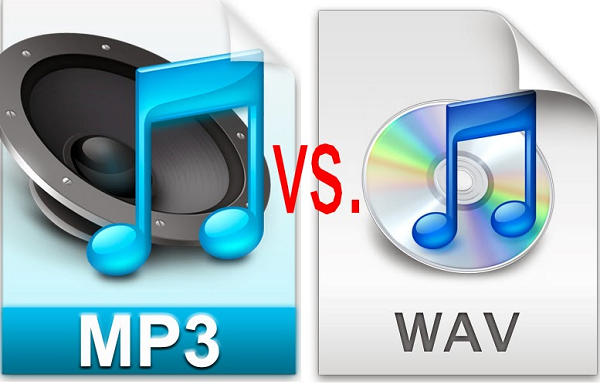 Last summer NPR posted a story entitled
"How Well Can You Hear Audio Quality?"
that let users "blindly" compare six different tracks recorded at identical volume levels at three different qualities: MP3 at 128 Kbps, MP3 at 320 Kbps, and uncompressed WAV. The goal was to see if listeners could discern the quality difference and then correctly pick which version was WAV.
After thousands of results it turns out that people can tell the difference. But just barely.
On average, people were able to correctly identify the WAV version 36% of the time. Or statistically just slightly better than the 33.3% that would come from randomly guessing. However, if you consider identifying 50% or fewer of the WAV files as "failing," then 80.6% of listeners "failed" the test.
Of all the listeners, only 1.6% were "golden ears" that scored a perfect 6 out of 6 with another 4.5% identifying five tracks correctly. But the combined total of these top-tier listeners nearly equals the 5.7% who got every track wrong and falls far short of the 19.6% who only managed to get one correct.
What does this mean?
First, I think it shows what a great job that MP3 coding actually does. Many people slag MP3 and the terms "garbage" and "MP3" are often used virtually interchangeably in the audio community, but this shows how efficient MP3 files are without causing major, noticeable damage to the music for the vast majority of people. So if a large percentage of your music files are ripped in MP3, it might not be the catastrophe the audio world wants you to think it is.
Another part of it could be that since so many people are used to doing the majority or even all of their listening via compressed music—whether files stored on their phones or streamed via Pandora, Spotify, or the like—this is the barometer of what they compare audio to and this is what sounds "right" to them. Critical listening is an acquired skill and people need to learn how to listen. For the people that boasted of scoring perfect scores, many of them claimed some years of work in recording or engineering so they have a background in picking out the subtle nuances in audio quality.
The audio clips selected cover a pretty wide swath of genres and include Katy Perry's "Dark Horse", Jay Z's "Tom Ford", Coldplay's "Speed of Sound", Neil Young's "There's A World", Suzanne Vega's "Tom's Diner", and Murray Perahia & The English Chamber Orchestra playing Mozart's Piano Concerto No. 17, K. 453 (II. Andante). The test randomizes the listening order and quality order each time so you can take it over and over and have a truly "blind" experience each time. You can also listen to each clip as many times as you like before deciding.
I've taken the test multiple times on several different headphones ranging in quality from sub $100 earbuds, to $400 Definitive Technology Symphony over-ear models, to $3000 Shure KSE1500 in-ear electrostats with an outboard amplifier and I've found it to be terrifically educational. I've also found my scores continue to improve as I take it more and more, learning what to listen for and what subtle nuances to focus on. While I'll admit I've yet to card a perfect 6/6, and continue to find picking between the WAV and the 320 Kbps versions to be challenging, I rarely end up picking the 128 Kbps version.
So, how well can you hear audio quality? Click here to take the test and share your experiences in the comments section below.