Primary tabs
How Often Do You Go Out To The Movies?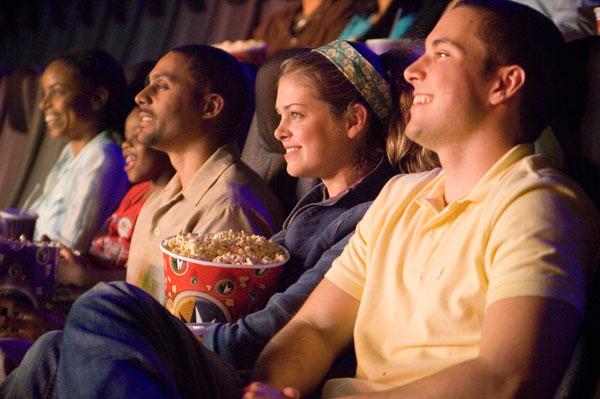 Last week,
I asked about how many Oscar-nominated movies you've seen
, and I was surprised that the most popular response was "none" followed by "a few." This led me to wonder how often our readers actually go out to the movies. Of course, many of you have a good home theater, which is generally quieter, more controllable, and less expensive (that is, not counting the purchase price!) than a commercial cinema. And some home theaters even provide a better audio/video experience than lesser commercial venues.
On the other hand, if you stay home to watch movies, you don't get to see the latest titles until they are released on Blu-ray or other media. Also, there are many commercial cinemas that surpass all but the most elaborate home theaters in performance. Then there's the social aspect—maybe I'm weird (okay, maybe there's no "maybe" about it!), but I actually enjoy sharing the movie experience with my fellow humans, as long as they don't talk or text during the show and the kid behind me doesn't kick my chair.
So how often do you go out to the movies? Why do you go—or not—in lieu of your home theater?
Vote to see the results and leave a comment about your choice.
WHERE TECHNOLOGY BECOMES ENTERTAINMENT