HiFiMan Targets Smartphone Listening with New Planar Headphones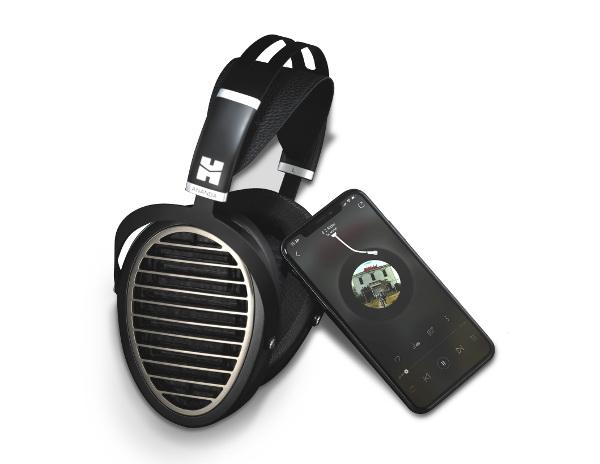 HiFiMan is at it again, this time expanding its line with open-back planar-magnetic headphones designed to bring out the best of smartphones and other portable devices.
The new Ananda headphones ($999) are built on a durable metal frame yet weigh only 14 ounces and use ultra-thin planar drivers to achieve a sensitivity rating of 103 dB that "guarantees…consistently low distortion high-fidelity output when used with a smartphone" or even a hi-res portable audio player.
HiFiMan's signature "window shade grill" design is said to reduce sonic reflections for clearer, more neutral sound, while newly updated 3.5mm connectors — the company's strongest yet — ensure a robust connection. Additional specs include a rated bandwidth of 8Hz-55kHz and impedance of 25 ohms.
The company points to several comfort boosting features, including a weight-dispersing headband strap and asymmetrical earcups that mirror the natural shape of the human ear for "hours of comfort."
"Ananda is designed for music lovers who want one high-performance, extraordinarily comfortable headphone for all personal listening, whether it's a home system, high-resolution portable player, or an everyday smartphone," said Dr. Fang Bian, company founder and CEO.
"The word 'Ananda' is derived from the Sanskrit term for 'bliss,' which is what this headphone will bring to anybody who enjoys audiophile-grade performance, no matter the source."
For more information, visit hifiman.com.