Gift of Control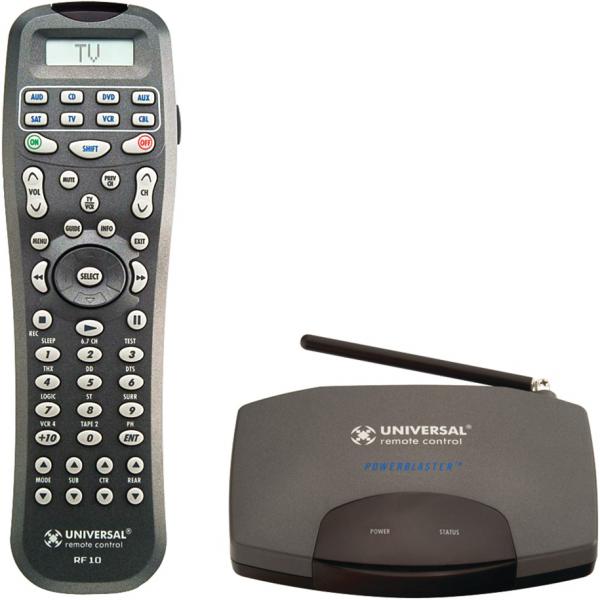 For want of a smart control, the table was cluttered with remotes. For want of the right remote, the A/V receiver was turned to the wrong input. For lack of the right input, the audio and video signals were lost. For failure of the A/V signal, the movie could not be watched. For lack of the movie, the party was ruined. All for the want of a smart control. — modern paraphrasing of Ben Franklin
Finding the right gift for the techie in your life can be a tricky proposition. Sure, a new 90-inch TV would make an awesome gift. And who wouldn't want to yell, "Surprise!" as their loved one unwrapped a brand new 4K projector? "Oh, and bonus — I got you a 120-inch screen! And a 3D kit! Hope you love it!"
But unless you've got a "We are the 1%" kind of bank account, your tech gifting options might be a little leaner. Control is an area where many people slack with their own systems, and that's why a smart remote is such a great gift idea — and an affordable one, too. I've been looking over a few models lately, and have a couple of suggestions to help narrow your search.
Smart remotes are available in the $20-$30 range from both Harmony and URC (formerly Universal Remote Control). The Harmony 300 is configured via computer (PC or Mac) and taps into Logitech's stellar database of more than 5,000 brands. Because it uses a programming wizard, setup and installation (which you may want to help out with as part of your gift-giving package, otherwise you're likely to come back next year and see the remote still in its original carton) are a breeze. The 300 only handles four devices and offers just a basic Watch TV macro, but for small systems it is a huge step up.
In the same price category is the URC WR7, which controls up to seven devices, has full backlighting, and offers 13 programmable macros of up to 20 steps each. The WR7's combination of preprogrammed and learning capabilities results in a quick setup, and it has all of the buttons necessary to control modern components, including those red, green, yellow, and blue buttons found on cable/satellite DVRs and Blu-ray player remotes. If you can swing a little more — around, say, $70 — consider stepping up to the Harmony 650 or URC RFS200 PowerPak Bundle. Both will give your recipient a little more power and flexibility. The 650 can control only five devices, but that fits right in the wheelhouse of most basic systems. It also features an LCD display for adding custom buttons, incorporates a "Help" feature for getting inexperienced users back on track, and is activity- based — i.e., "Watch TV," or "Listen to Music."
The RFS200's big trick is that it uses a separate RF base station. This means it can control gear tucked away out of sight, say, behind a cabinet door. It also has a customizable LCD display and plenty of macro capabilities. Note: If the tech lover on your list already has a smart remote control, you could always get them an infrared repeating kit like the Remote Control Anywhere! ones sold by Niles (around $225). These are stupid-simple?to install, and they work so well that most people confuse them with magic!
Finally, if you have an iOS- or Android-obsessed techie on your list, you can help them transform their favorite gadget into a powerful system remote control for under $100. Devices like Griffin's Beacon ($70), the VooMote Zapper ($70, iOS only), and Logitech's Harmony Link ($99)?use a combination of hardware and app to turn smartphones and tablets into full-blown controllers. They also have a lot of "tinkering" potential, something that will likely appeal to a tech lover.
If nothing else, a smart controller gift should mean that the recipient is better prepared to operate their A/V system, which might make your next visit a lot more bearable. So you could really say it's a bit like giving a gift to yourself.