Five Vintage Turntables to Add to Your eBay Watch List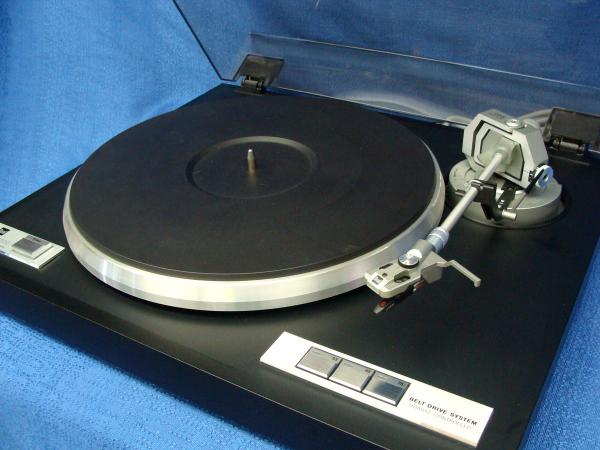 I had an ear-opening experience when I got to do a blind listening test of some vintage turntables at Vancouver, BC vintage audio dealer Innovative Audio this past summer. I had assumed that all the good turntables were made by audiophile-oriented companies such as Linn, Pro-Ject, and Rega - and that most of the stuff made in the 1970s was plastic junk. How wrong I was!
In that test, a 1970s Technics SL-120 knocked everyone out with its undeniably fantastic sound quality. It left me wondering: What other cool old turntables might be worth picking up on eBay, at a vintage hi-fi dealer, or even at the garage sale down the block? So I called Gordon Sauck at Innovative to see if he had any suggestions. Turned out he did, and since he had all these models (plus dozens more vintage 'tables) in his shop, he was able to supply some far-better-than-eBay-quality pix for me.
In fact, there seems to be a resurgence in appreciation for these classic old record players - mirroring the renewed interest in other vintage audio gear. Yeah, the cheap ones were junk, but most of the cheapies seem to have broken a long time ago. Many, perhaps most, of the better vintage turntables in circulation are still in good working order because they were built to last in the first place. The Web site vintage-turntable.net can provide more information, as well as handy eBay tracking of particular brands. Vinyl Engine has a ton of data on 'tables old and new, including manuals, pointers on setup, and links to anything you might want to know about cartridges and tonearms. And there's plenty more info waiting for you on the web if you search for a specific brand or model number.
Here you'll find the five turntables Sauck recommends watching out for. Some he prizes for great sound and impeccable build quality. Others he prizes just for their cool factor. And if you have more suggestions, let us know in the Comments section below.
Prices listed here are for products sold by a vintage audio dealer or a knowledgeable hobbyist. But you never know - you might find one at a garage sale for $25, and though the condition is likely to be questionable, it never hurts to be on the lookout.